The UNboring AI Shift is your weekly update on AI's rapid impact on the world of marketing. This week we tackle the considerations around plagiarism when it comes to the use of tools like ChatGPT in your content creation. Much confusion exists around what is original and what has previously been produced because of the VISIBLE speed at which ChatGPT can produce a vast quantity of credible content. Which begs the immediate question: "Isn't using AI to write for you plagiarism?"
The short answer is no.
Let's get into it more fully 👇
AI and originality: a match made in the cloud? At its core, AI writing is not about copying and pasting existing content. AIs leverage vast datasets and sophisticated algorithms to generate original content based on the inputs YOU PROVIDE. An AI writing assistant is just that – an assistant. It's a tool designed to enhance/AUGMENT/'put on crack' your writing process. What it can't do is replace your unique voice and creativity. Unless you specify this, you'll get generic, but credible, GARBAGE 😁
Think of it this way: if you're a sculptor, AI is not the sculpture that magically appears. It's the chisel, helping you shape marble into your masterpiece.
The nuance lies in the use. As with all things, AI can be used irresponsibly. For instance, if someone uses AI to spin a different creator's content and present it as their own, that's still plagiarism. But there will not be a lot of ways to distinguish that from genuine times when several creators share similar thinking (remember; atleast 7 people are thinking about the same thing at the same time). In the end it comes down to how much thinking the user of the tech puts into the piece. That's what maintains integrity. 
Using AI to enhance our own original ideas?
Brilliant! 
Using AI to rehash someone else's work without proper attribution?
Sh!tty move. Still plagiarism; whether or not AI is used.
Early call 💁‍♀️ to forward-thinking founders. Here's a piece of my marketing brain 👇
In this corner of the interwebs, we're not just keeping up with the AI trends, we're setting them. As one of the world's first AI agencies, we're defining a new category in the creative space for founder-led brands. 
This is the pre-launch of The AI Advantage: transformative marketing for the modern entrepreneur. (testing if you're reading 😁)
This program is designed to help you leverage AI to maximize marketing effectiveness, save precious time, and significantly boost your revenue. While our deep focus will be on ChatGPT, the ubiquitous option, the program will cover a wealth of knowledge on other easy to use AI tools for marketing, and MOST importantly, share strategic insights on how to set up the degrees of marketing automation that small business founders desire!
Give yourself the AI Advantage
LinkedIn leans into Generative AI
LinkedIn is launching a new feature that leverages AI to generate post drafts. This feature is being tested with a select group of users, including administrators of LinkedIn Pages. The AI will suggest content for it beta users to help them with their content creation process. This feature could be especially useful for founder-led brands, as it has the potential to save time and resources in creating engaging posts, helping brands to grow their audience on the platform. 
Many of us know exactly what we want to say when it comes to thought leadership in our own domain. That said, we fall down in the execution. This feature from LinkedIn, when it is rolled out to the masses, will be hugely helpful to unblock.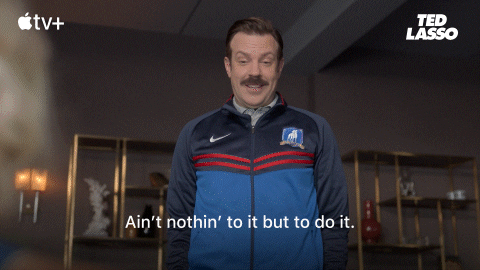 You should know that there are concerns about how AI-generated content should be labeled, which is a broader issue currently under discussion in the AI community. Hopefully it will get simplified with more super users taking the route of integrity like we discussed in my editor's note (up top) on where the line lies for plagiarism.
Read this break-down from Social Media Today on the subject
The traditional boundaries of intellectual property are being reshaped 
A recent move by Harvard University to employ an AI instructor for their popular intro-level coding course, CS50, underscores this MAJOR shift. Starting this fall, Harvard students will experience learning from an AI. This move works towards a 1:1 teacher-student ratio through software, 24/7 and is intended to support students' learning at a pace and style that best suits them individually. 
Harvard's move signals a growing trend; one that will flow into marketing and communication very quickly. With so many creators offering hands-on education, exploration into using AI to deliver their intellectual property will increase. This may be through courses, webinars, or other learning platforms. The adoption of AI in these use cases offers EXCITING OPPORTUNITY on two fronts:
The potential to revolutionize the way we learn; and teach.

The potential to offer accessible, personalized, and scalable knowledge to EVERYONE.
That is a mind blowing proposition. And I 💪💪 AM 💪💪here for it!! 💪💪💪💪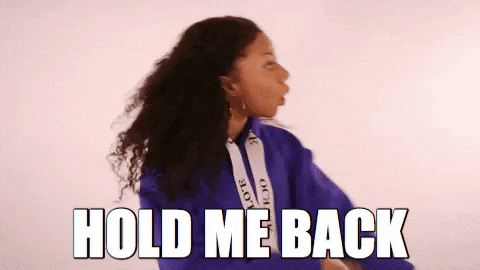 This shift clearly comes with challenges!!! Huge room for error among them! The draw remains this: Use of AIs will free up educators' time to stay in their zone of genius: meaningful interactions, transformative conversations. 
This move from Harvard holds great meaning for the creator economy. Defo points to a future where AI is not merely an add-on, but an integral part of the educational landscape, reshaping how intellectual property is created, shared, and consumed. 
As we continue seeing AI pop up everywhere, it's pretty obvious that those creators who hop on this tech wave are going to shake up their fields and really see immense gains in their business model.