Remember Jarvis?
Jarvis is Iron Man's AI (artificial intelligence).
The one that was overpowered by Ultron in the Avengers movie of the same name.
Stark talks to Jarvis, learns from Jarvis, has Jarvis do stuff for him, and generally loves Jarvis almost as much as Potts!
We're not quite there yet, in real life, as it relates to AI.
But we ARE in a good place.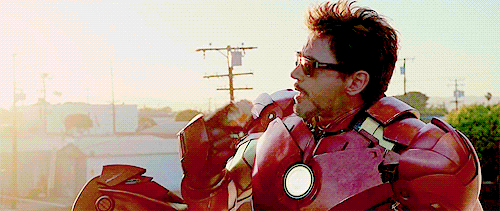 Hand up if you've heard of ChatGPT. (I'm willing to bet most of the readers of this column have their hands up)
GPT or Generative Pretrained Transformer is a top-notch language processing AI model. It was developed by a firm called OpenAI (which is now 49% owned by Microsoft). It can create writing that is human-like and performs functions, including language translation, language modeling, and creating text for chatbots and other applications. With 175 billion parameters, it is one of the most sophisticated and substantial language processing AI models created to date. We are currently on GPT-3 or third generation GPT. It's rumored that the 4th generation will blow this one out of the water.
At its core, GPT is a predictive tool. It's a way of automatically generating text based on machine learning. What this tool is doing for you is searching vast amounts of content, based on your prompts to give you a sequence of words that it thinks will follow. ChatGPT has become a phenomenon because it takes this technology and deploys it in a way that's extremely easy, and intuitive, for the average human being to use.
Now most commonly on the interwebs right now, you're seeing people post about how they're using ChatGPT to generate blog posts, or articles. So let's focus on that specific niche.
GPT is a tool, not a person. Use it intelligently.
For years, there has been widespread fear of artificial intelligence and its impending takeover of the world (probably not made any less sensational by Hollywood). Instead, especially as a small to medium business, look at it as firepower that you're providing your people with!
So here are a few things to keep in mind as you use it – individually or as a team.
Treat your chat like a real conversation. Better questions in a conversation lead to better conversations. The same is true for AI.
The quality of your prompt is pretty key. Give GPT detailed and clear input. If you don't know where to start, try this general prompt framework: "I want you to act as an expert in (put in a short description of your industry + niche). I will provide the following information: (put in more detailed information on the task at hand). You will use your expertise to create: (put in the specific output you want here)" (Bonus tip: save that the first time you use it so you can edit it later for future uses.)
Provide style guidelines to the tool if you want to edit a more complex piece of writing. For example, if you are editing a new blog, first feed in a previous blog post into ChatGPT and ask it to analyze the style and give you a guide. Now copy that style guide into your new prompt and ask it to edit the new post in the style of (insert its own analysis of the style here).
Part of the power of this tool is that you can ask it follow up queries. It's not a one and done interaction, you can refine your parameters for better results. (That's where us humans come in). So continue the conversation in your thread.
Think of AI tools as a way to make the grunt work easier. A lot of foundational stuff that we do over and over again. Like robotic process automation (RPA) for the creative space. The process of creating any kind of content involves a lot of work like pulling together facts, making sure things are accurate, looking at research, making sure tone and voice is right, and so much more. Many of those steps can be simplified when you use tools like ChatGPT, and you can free up your mind to bring out your best thinking instead.
Look beyond the sensational headlines
Remember ChatGPT can generate content super fast. This is why you see a lot of sensational headlines like: "I created all my blog posts for the month in 30 minutes using ChatGPT" or "I documented my marketing plan for the quarter in 15 minutes."
Yes, all of that is possible.
But they're probably not going to be very good blog posts or plans!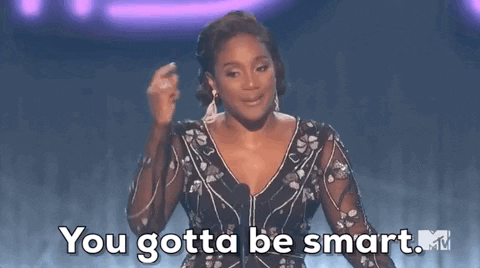 Let me give you an example. If you are a law firm and you go into ChatGPT and say something like, "write me a blog about five reasons why entrepreneurs need a lawyer", you WILL get a blog post in SECONDS. 
At first it'll look pretty impressive.
In some cases, maybe it'll even be a piece that reads better than what your junior blog writers can give you.
But there are a couple of cautionary things that you want to pay attention to.
Remember that while ChatGPT is advanced, search engines – primarily Google, have tools (and are making more) that are able to spot a body of text if it's generated by a machine. Think about it like anti-plagiarism tools. So you really don't want to be using entire bodies of text that are spit out by AI. Be warned.
Further, for artificial intelligence to become truly intelligent, it needs continuous input into how humans want it to function. And the more us humans use it to rehash sh!tty content that already exists with no takers, the less we're going to train artificial intelligence.
So, the article about why entrepreneurs need lawyers. You would need to think about a few foundational things that marketers would think about automatically. Who is the audience, what's the goal, how does this link back to results from what was done before, what are the problems the audience wants fixed, how does this answer those problems…
Pretend we have all that information.
Feed those things into ChatGPT so that the deep research work that you have to do, and the outlining work, for example can get taken care of for your "sh!tty first draft".
I would provide a prompt that's a bit more custom like this: "Write me a blog post about five things entrepreneurs, making revenues between 1 and 2 million need to think about as it relates to their corporate legal structures. Assume these entrepreneurs are in Canada. Also, please use the following style guide (information on analysis of previous content goes here)"
Now, can you see how this second prompt is going to give you a piece of content that is far more advanced than what you would get with that first prompt, which said "write me a blog about five reasons entrepreneurs need a lawyer"!!!
And that's just the beginning of it. You can continue the conversation asking it to make specific improvements and deletions.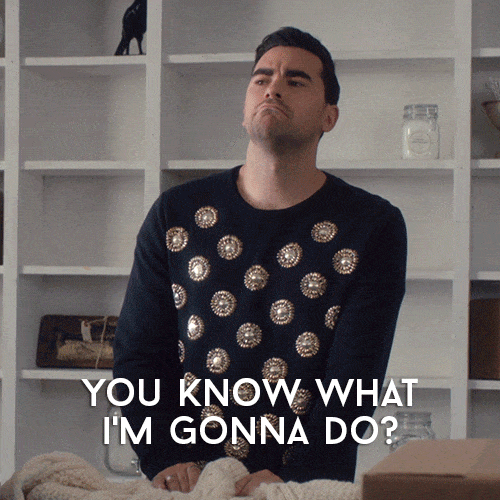 My follow ups would look like this:
"Give me 5 headline options in active voice"
"Make those headlines under 5 words"
Expand on paragraph 2 (and copy in the para)"
"Make this section less wordy"
"Consolidate these facts into 2 key points"
What that gives you as a marketer, or a writer, or really any kind of person who is influencing the creation of content out there is that you're not starting from a blank page, instead you're focussed on bringing together a series of ideas to make a powerful whole, more robust than anything you'd do on your own; or that a machine would spit out on its own. 
Think laterally with your GPT
We often think about tools, which promise to make our lives easier, like a writing tool in absolutes. We want a perfect tool that's going to fix all our writing problems, and just take ALL THE writing off your plate. 
I'm here to burst our bubble and say that is rarely possible.
That's probably not even possible if you hire high level, external fractional support for content creation. 
But what you can do with tools like ChatGPT is make specific areas of your work simpler.
Like researching a ton of material you need for a blog post.
Or pulling together multiple models as you're planning something.
Or creating agendas and outlines for meetings and interviews.
Or writing out the logic for your quiz that just won't work right on your website.
Don't forget to use it in your personal life
During the holidays, I had a bit of time set aside to do some deep cleaning of our home. As people who live and work in the same environment, we feel for our poor, neglected home that is coping with the kind of footprint that it never really signed up for! Enter the need to  clean way more often than we did pre-pandy. So to keep us organized, I used chat GPT to generate a cleaning list. 
Here's the prompt I gave ChatGPT: "generate a deep, detailed cleaning list for a home with the following specifications.The tasks will be done by two adults and an 11 year old child over two days with lots of breaks and downtime. The home is a townhouse, and has four floors. The first floor has a small entryway, blah, blah, blah, blah, blah." 
And I proceeded to describe the home, and ask it to allocate time as well as include indications on what my 11 year old could help with.
Here's what it came back with: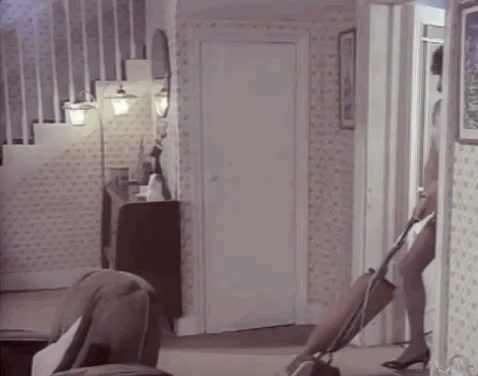 Fourth floor office space: one hour. Wipe down all surfaces including desks, shelves and decorative objects with a mixture of water and mild soap or gentle cleaning product. This will take 15 minutes and it's appropriate for an 11 year old. Then vacuum all floors including carpets, rugs and Hardwood laminate. This is appropriate for an 11 year old with some supervision…."
And so it went, giving me a 100+ list of items we needed to tackle.
And we got about 60% of it done in the two days!!!
The rest got done over the weekends following.
I gotta say this is unprecedented in my cleaning history.
That customized, clear list took away a lot of the time I waste in trying to decide what to tackle next (and watching cleaning videos on TikTok instead).
This kind of artificial intelligence is here to stay. It's only going to get better. There are a number of other tools that exist with less of a cult following. It's really worth spending some time getting your teams to gain mastery over what's out there. And as you play, you'll find your favourites! 
Looking for more UNboring ways to up-level your content?
Get your copy of my book, "UNboring: Take your content marketing from blah to brilliant". It takes readers through 10 lessons on how to use humour and other forms of entertainment to stand out among the clutter online, post-pandy. The book is available on Amazon and all other book retailers.