Email is an indispensable tool for founders and marketers. It runs like an engine in the background.
Non-stop.
Whirring and blipping. 
Often on the very VERGE of overflowing! 
Untamed inboxes can quickly stop being a dirty little secret, and instead become a massive time suck. Hours can slip away crafting thoughtful responses to customers and prospects. Hours with nothing to show for them.
This is where AI comes to the rescue. Generative AI can help founders handle email more efficiently and effectively. 
But, Susan! What about privacy and security??? That's the question I get ALL THE TIME. "Won't it be learning all of my stuff?"
"Isn't ChatGPT a security concern if it knows everything?" 
Yes, it can be learning all your stuff to take over one. It can be a security issue, for sure.
But there are ways in which to use it to get around it.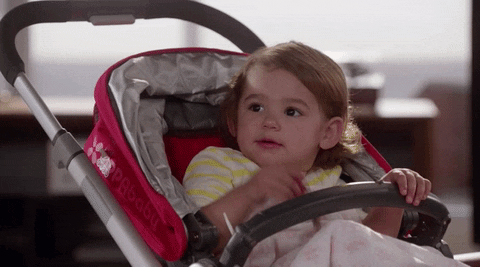 Here's the key: if you don't put incriminating information into the machine, it won't know!
(mind blown? Haha yes sometimes it's as simple and obvious as that.
Let's look at my 3-level framework on how founders (and GTM leaders – or anyone really!) can leverage AI to eliminate email overload.
Start from the bottom of the circles in the diagram above and work your way up. 
Step one requires getting the routine-emails-that-need-simple-answers under control.
Next, use the ChatGPT as your 'second brain' to think up responses – keeping yourself secure by removing details like names, dates, and other stuff you might feel ill- at-ease sharing.
And the final, high-level use is to bring emotional intelligence into your communication, at scale! A much needed skill in the email world. 
So let's dive right into each.
1. Automate routine requests in your email using AI and workflow automation tools
Many emails founders and GTM leaders receive on the daily are some variation of a routine request. AI excels at quickly generating appropriate responses to mundane emails like: 
– Meeting scheduling
– Basic product/service questions
– Status inquiries with details that live in your documentation and project management systems
With the right prompts, an AI assistant can reply to these repetitive requests in seconds. This will include creating a workflow using a workflow automation tool like Zapier. This frees up your mind to focus on more complex, domain expertise and thought leadership specific action.
At the very simplest, you could use a simple prompt for the AI tool, like: "Write a friendly 2 sentence response to a customer asking when their order will arrive." 
2. Use AI to handle specific challenging emails  
Trickier stakeholder emails require finessed, customized responses that are best handled by us human overlords! But AI can still provide a strong starting point. Your simplest solution is to copy and paste the challenging email into the AI system – like ChatGPT, Claude, or Bard. Remove any sensitive details like names or locations. Then create a specific prompt based on the context.
Here is a sample prompt "The client is asking for a 24 hour turnaround when that is not our policy. Generate a reply explaining why this request cannot be accommodated while preserving the relationship. Original email below (paste content here)."
Your AI will give you a thoughtful response tailored to the situation. Trust me, it'll start you off at atleast 50% better than a blank page. You can then tweak the language, and add in the specifics before sending it on out.
If you're ready for a higher level of automation, this is where workflows like 'grab the shipping date and write 2 line note' type instructions come into play via tools.
3. Use AI to help you reply with emotional intelligence 
Some prospect emails demand emotional intelligence. Generative AI can help founders understand stakeholders' underlying needs and craft an empathetic response without getting in your head or throwing you off your game and wasting your whole day!
Prompt the AI to help you analyze why the prospect is really contacting you. Then have it formulate a reply addressing their concerns. For example: "This prospect is asking about pricing but their real issue seems to be fear of commitment. Provide a 150 word response to address their worries and reassure them."
Your AI will spit out a psychologically-aware, relationship-building response. You'll then use this to edit to your ideal draft that builds trust and confidence with your prospect.
Lusting after 'Inbox zero' at scale? You'll need the AI Advantage
Email will never stop being a key communication channel for founders and GTM leaders. With AI, it doesn't have to consume your day. Use the firepower of generative AI to respond faster, strengthen relationships, and focus on high-impact priorities beyond your inbox. 
If you're tired of drowning in a sea of unread emails or struggling to craft thoughtful, empathetic responses while juggling a million other tasks, I can help. I offer you the AI Advantage.
This comprehensive 12-month AI literacy program gives you the keys to unlocking the immense power of artificial intelligence for simplify your marketing and communication.
Through expert-designed prompts, specialized tutorials, and strategic marketing frameworks, you'll learn to leverage generative AI to easily:
Automate routine email responses

Handle challenging stakeholder emails with finesse

Write emotionally intelligent, trust-building messages

And so much more…
With The AI Advantage, you'll take back your time while transforming email into an effortless, relationship-building tool.
Get the AI Advantage