Let's dive head first into a topic crucial for small and medium-sized enterprises (SMEs) seeking to harness the potential of AI: the need to build strong AI foundations. Listen, AI is transforming the landscape of business, and SMEs are seizing the opportunity to leverage its power for growth and innovation all over the place! 
I am SOOOOO here for this awesomeness 💪
You gotta love a thing that can level the playing field. Especially during a recession.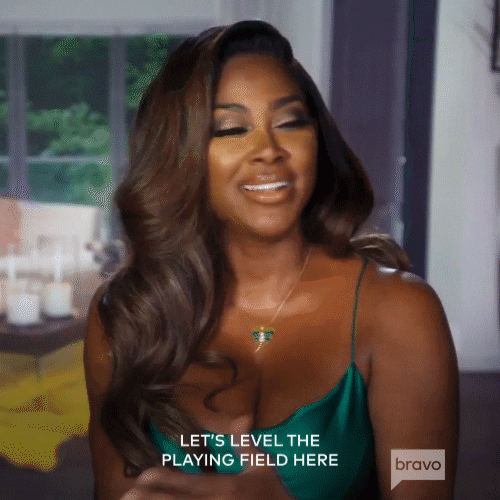 The complex made simple
While Generative AI offers immense potential, it can be a daunting realm for SMEs to navigate. With the vastness of information and technical jargon, it's easy to get lost in the complexity. 
My mentor reminded me earlier this week of the Microsoft story from 1981 when they created MS-DOS, the operating system that revolutionized personal computing. Back then, the idea of having a computer on every desk seemed audacious, but they believed in the power of technology to transform lives. Today, we find ourselves on the brink of another transformative era – the mainstreaming of AI. This will change the world. And the fact that you're reading this makes you an early adopter who will be miles ahead when the slower, less agile firms catch up.
Remember this: the key to leveraging AI is a strong foundation
Here is a simple 3-step framework SMEs can follow to start building an AI foundation:
Identify your business priorities
-What are your current pain points?
-Where could automation help?
-Define specific use cases where AI can drive efficiency or value.
Start small, scale thoughtfully
-Begin with a contained pilot project, like AI-generated social media posts. Slowly expand AI capabilities once impacts are understood.
Focus on augmentation over automation
-Use AI to complement human workers, not replace them. For example, use AI tools to draft content, freeing up employees for strategy.
Follow these steps consistently for 2-3 months to:
Evaluate AI impacts before more complete integration

Build team and customer trust through transparency

Develop institutional knowledge before expanding AI operations
Start with targeted AI uses that align with business goals. Quick wins will allow for organic scaling while monitoring for risks. An iterative approach focused on human-AI collaboration will help you adopt AI sustainably over the long-term.
AI literacy is non-negotiable for SMEs
Listen up forward-thinking founders and small biz owners. AI can totally transform your marketing game and unlock major gains for you. But only IF you use it with the right frameworks and systems to make it work for you.
With ChatGPT, Claude, and Bard exploding right now, SMEs will see a leveling of the playing field. As one of the first AI creative agencies out there, we've got the inside track on how to use these tools to your best advantage. We've done the thinking so you can just copy and paste!
Inside The AI Advantage, I'll show you how to leverage generative AI for freakishly effective marketing 😁 We'll dive deep into how to create kick-butt campaigns, write copy that converts like crazy, and build hype AF content – all fueled by AI power!  You'll also get my simplified automation strategies to save HOURS of time while amplifying your marketing results. This is not cheating, it's just smart 😎
So, if you're a founder ready to scoop up those huge gains in the AI blue ocean, you need The AI Advantage.
Give Yourself The AI Advantage
ChatGPT's 'custom instructions' put an end to repeating yoursel
Get pumped, my AI-loving friends! ChatGPT dropped some updates in July that make convos with the cult-fave AI bot less riddled with repetition. Say hello to 'custom instructions'. With this feature, you'll find there's no more having to repeat yourself over and over every time you start a new chat. Like if you're a teacher planning lessons, you won't have to say "Remember I teach 3rd graders" in every freaking convo. ChatGPT's got you now! 
Or if you're a coder who hates Python with a fiery passion, you can say "Java or bust, baby!" one time, and ChatGPT will keep that locked in its AI brain. Ahhh, the relief from all that repetition! 😅
This is only available on the paid plan now; but OpenAI has said that they are working on extending the 'custom instructions' awesomeness to free users soon.
Read: Setting up custom instructions on ChatGPT
Exciting Canva update for AI enthusiasts
HeyGen, a cutting-edge AI video generation platform, has joined forces with the popular graphic design platform, Canva. They're bringing AI avatar videos right into your Canva designs. 
With HeyGen x Canva, we can now create talking avatar videos in a couple of minutes. I couldn't resist giving it a try, and let me tell you, seeing my avatar is surreal!
HeyGen's AI technology aims to make producing videos cost-effective and easy for many use cases where videos need to be created at scale. Think customer service and various walkthroughs, for starters. 
Very cool?
Very creepy?
A bit of both?
I want to hear from you, my fellow AI enthusiasts! Would you use this AI avatar technology to scale your video production? Hit reply and let me know your thoughts! I'm curious AF.
Oh, and don't forget to watch the video to see HeyGen x Canva in action in the form of my very own podcaster avatar.
Is your AI getting dumber?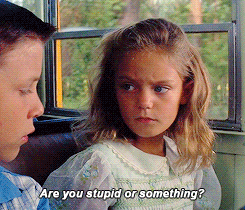 Let's chat about two interesting AI concepts – behavioural drift and model collapse. 
'FFS why???', you may ask. Well, to explain in some degree why articles like this are making the viral news circuits: "Is ChatGPT getting dumber?" – New York Magazine  
The reasoning behind why is fascinating. And also mildly disturbing if we're being real.
Let's start with behavioural drift. This is when an AI starts acting differently over time compared to its original programming. Imagine you spent months teaching your AI bot to say "Hello world!" but then one day it starts saying "What's up dude?" instead. A bit like AI adolescence! 
Now model collapse is when an AI just full-on stops working correctly. It's like your chatbot hits AI teenager-hood and starts ignoring you, refusing to respond at all! This happens when an AI encounters entirely unusual new data that it can't handle, and it just shuts down in confusion. An angsty AI teen shouting "You don't understand me!" before slamming their metaphorical door 🙅‍♀️
Behavioural drift can lead to model collapse. If an AI keeps drifting from its training, it might end up in a situation it can't deal with. You could call it an AI meltdown.
So how can researchers prevent this AI cray-cray? 
By continually training AIs with new data so they don't freak out from novel experiences. Think of it like giving your angsty bot some therapy and life coaching.