With the massive social, political changes and digitization-on-crack of the 2020s, most companies have been scrambling to keep up.
Scrambling, in particular, to stay relevant as increased awareness of diversity, equity and inclusion drives change like never before. 
There've been amazing (and often hilariously tone-deaf) examples of brands that have stepped up, those that have been accused of tokenism, and those who seem to have developed an incurable case of "foot-in-mouth" disease. 
This can be entertaining to witness, even more entertaining to join, and provide the fodder for incredible amounts of content and visibility to other brands and 'influencers'.
The underlying problem remains, though.
And it points to a serious lack of emotional intelligence. 
Here's a very-important-lesson when practicing humour in your content: Jokes are too often used to camouflage prejudice.  Stay away from that!! Call it out when you see it (privately first).
Enter CrossFit CEO, Greg Glassman 
He sparked outrage when he posted a racist tweet mocking the murder of George Floyd and the coronavirus pandemic. In response to a tweet from the Institute for Health Metrics and Evaluation, which called racism a public health issue, Glassman replied (digging his metaphorical hole even further) with,
"It's FLOYD-19."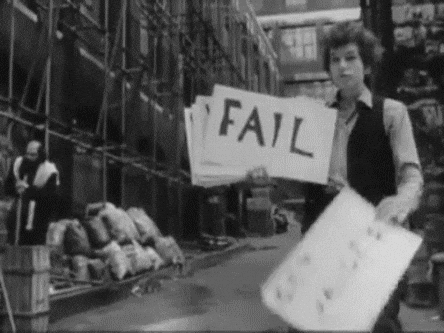 Was he trying to be funny? Who knows!? 
A leaked Zoom call provided to The New York Times, where he said: "We're not mourning for George Floyd, I don't think me or any of my staff are," was the last bit of dirt on his grave, forcing him to step down from his leadership role after being lambasted by pretty much everyone on social media and members of the CrossFit community. 
Sometimes mistakes are blatantly out there and immediately defy ignoring. 
While not a lot of us are 'Greg Glassman', insidious bigotry passes for humour way too often. 
If you'd like to dive deeper into the subject I have some reading 👇
My book is in editing 🤩
The Other EQ: How to kill boring marketing is in its final edit, nearly ready to go to publish. As a valued member of this list, if you'd like a free copy, drop me a note and you shall have it. In digital edition first, then in print.