Podcasting is an extremely effective tool for boosting your sales pipeline to move you ever closer to achieving your business goals. Particularly in a recession.
To use it well, you need to focus on two key areas: 
Planning your podcast in a way that moves it away from being ad-hoc and instead pays attention to the core differentiators that make you perform and activate your network 

Stop thinking about your podcast as a publishing channel to keep running on the content hamster wheel and instead start using your podcast as the "Trojan horse" of business pipeline discussion openers.
Let's get straight into it. Be warned, this is going to be a long read! If you stay till the very end, I may, or may not, reward you with a Schitt's Creek meme 📌
First, here's the exact podcast planning process we follow for The 4am Report podcast, the ABCDEI podcast, and for all our podcast clients.
 And you are welcome to, as Neil Patel says, "steal my process".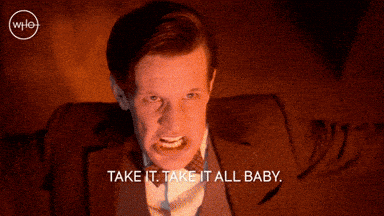 In an ideal world, if you have less than 100 episodes, I suggest you go through this process once a quarter. As time goes on, this gets easier and easier and you can cut it down to twice a year.
Here are the seven factors to consider when planning your podcast for 2023:
1) Bandwidth
We start with bandwidth, because in light of the last couple of years we're all tired, folx, so instead of fighting it, we need to try to navigate the waters we're currently swimming in. That means assessing a couple of things. 
Do you have the time to do it yourself?
Do you have the budget to get someone else to do it? 
And then if you do have the budget to get someone else to do it…
Do you have the ability to step away and let someone else lead the project? 
Have a think about that because, often, I think people underestimate the amount of time, work, and consistency that is involved in making a show whether audio or video.
2) Themes
Think about the type of content you want to be producing – themes and points of view that you want to hit, the various contexts you want to have a perspective on, all that good stuff. Here's an image I look at frequently to guide me.
3) Market
What is it that your specific market is looking to hear? 
And don't forget that at this particular time, there are some universal truths. One of those is that we all know we're in a recession in 2023 and beyond. The second universal truth is that the whole entire marketing world needs some levity and kindness. 
Bring some fun into your podcast calendar.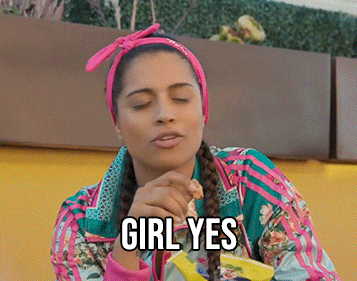 4) Your Ideal Client Profile
Make sure that your podcast guest roster features your ideal client profile. This is not because you want to hit on your podcast guests!! But because you want to understand and message to the type of person that you're hoping to attract. 
This helps your listeners feel like you know exactly what's on their mind. 
5)  Editorial Calendar
Make sure you have all your editorial in one place with a calendar. Put somebody in charge of it so that it's updated regularly, and be sure that all the necessary people can access it easily. You might hate me for this, but the simplest place to put an editorial calendar is in some kind of spreadsheet.
You want dates,
you want people in charge of the step,
you want topics,
you want episode names,
you want notes.
If you want to go old school, put pen to paper and manage a handwritten calendar that captures the elements I've listed. 
We love pen to paper around here.
6) Team Briefing
Once you've figured out what you're working on and what your calendar looks like for the quarter, make sure that everyone you're working with receives a briefing of some sort. Written format can be a little intense, so some people do it in a meeting or recorded call format. 
My preference is a recorded Loom that's really efficient and under 5 minutes because nobody has time to watch long briefing videos. 
And if you're truly ninja about this, you can timestamp the vital parts and send them off to your team.
7) Put the scheduling in place
Work backwards from the episode release date and figure out at what points you need to have all your pieces in place to make sure it's "in the can" and ready to go on time. 
This piece of timing will be determined by whatever works for your space. 
Now that you've run through the factors of planning a podcast, let's talk about how to link your efforts clearly back to your business goals.
Five types of business goals that can be serve by podcasting 
1) Product – to serve product sales goals, you'll need to create information around the category and problems to be solved.
2) High ticket services, or enterprise level deals – you really want to think about how to speak to your ideal client profile via your podcast. Remember, we're not talking about hitting on your podcast guests (duh), but the more you speak to the type of people you're hoping to serve, the sharper your messaging becomes for those who do want to work with you.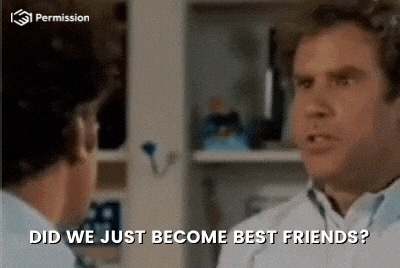 3) Also consider the role of a podcast as it relates to your goals with partnerships, collaborations, and recruitment.
 4) Funding (particularly if you're a product that's on a funding trail) – think about the right level of showcasing of your thought leaders, your founders, your executives to make sure that you are getting into conversations with the type of people you want to partner with. 
5) Fundraising – in an age where purpose is as important, if not more important, than profit, you definitely want to be thinking about how to make sure you're using tools like a podcast powerfully to shine your beacon for the causes you support.
Remember to calendar your shows with intention
Focus on having a good mix of guests who offer diverse perspectives. 
Make sure that you have a great format mix that is not entirely reliant on interviews, and, most importantly, make sure that you have the bandwidth to keep executing what you have committed to audiences at the start. 
Whether they notice it or not.
Looking for a more detailed podcasting resource? 
If a podcast is on your mind for 2023, and you plan to do it yourself, we have resources. 
In our podcast program focussed on building business (over audience) we cover:
The podcast business case

Building a podcast brand

Setting up and integrating with the right podcast technology

Deploying the robust marketing plan that will take you through the crucial first quarter to help you rank in the top 25 podcasts in your industry in six months.