On July 16, 1790, Washington DC became the capital of the United States 
That's information. Delivered succinctly, accurately.
Perhaps unremarkably??
Now for deliciously entertaining storytelling that'll help generations learn history, with fun! 👇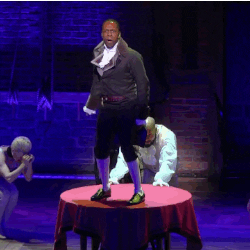 "Two Virginians and an immigrant walk into a room
Diametric'ly opposed, foes
They emerge with a compromise, having opened doors that were
Previously closed
Bros
The immigrant emerges with unprecedented financial power
A system he can shape however he wants
The Virginians emerge with the nation's capital
And here's the pièce de résistance:
No one else was in
The room where it happened"
– Burr and ensemble, "The Room Where It Happens",
"Hamilton" – the musical 🎶
Great stories make you want to be in 'the room where it happened'.
Tell great stories.
My book is in editing 🤩
The Other EQ: How to kill boring marketing is in its final edit, nearly ready to go to publish. As a valued member of this list, if you'd like a free copy, drop me a note and you shall have it. In digital edition first, then in print.