Want the tl;dr (too long; didn't read)? 
Sales and marketing must merge at all sizes of organizations for your best business plays in a recession. To get the real fire power out of your REVENUE team (which typically is founder-led in the case of <5M organizations) you'll need a strong "revenue advisory board" that you must curate for founders (and leaders within larger teams). 
The revenue advisory board formula = Mentor + Strategic Advisor + Council of Peers
Now onto the details 👇
Businesses in the eye of a recession hear this: it's becoming more and more apparent that the folx who take a bold stance are the ones that will weather the storm. Let me explain what I mean by that. Often, pivoting and making major changes to business strategy is a complex process for large organizations versus for small businesses. 
The memes and jokes on the interwebs notwithstanding, the ability to pivot is a pretty great strength to have in a recession.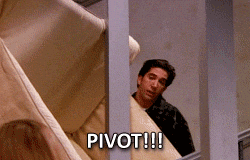 Your agility really is your strength.
Specifically, today I want to talk to you about using that agility to make some major moves to boost your revenue. Because in the end, it's those dollars and cents that will keep you in business for years to come.
How can a mentor help you with your revenue?
The number one thing a mentor does is keep your head on straight. They ask great questions, and offer perspective that can help you navigate the major changes or accelerations you need to make.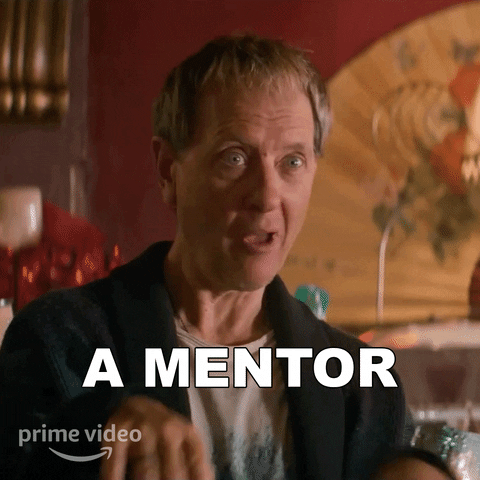 Look for a mentor who has some experience in your field. For example, if you're in healthcare and you're looking for a mentor, there's a good chance that you will find a healthcare-industry-aware mentor. What they will bring is deep lived experience, valuable advice and stories, and support by the way of network, resources, and so much more. 
Pro tip: you must pay attention to your mentor's stories. Many folx teach best this way, and will curate the stories they tell you based on relevance and learning for you. Trust that your mentor can help you navigate challenges like recessions with finesse and expertise because they've seen several before; in various capacities. 
It's important not to think about a mentor JUST as someone who can introduce you to a bunch of leads, who will become your client. That's myopic, and NOT at all not how the business world operates. Instead, 
mentors will
give you their best advice,
they will give references to people
who can help you
at various points through learning, 
they will make many,
many things
free
over and above their advice
(a shoulder to cry on,
friendship and loyalty,
tools,
therapy!!) 
These will take you to your ultimate goal. 
Do yourself a favour and curate a mentor for yourself.
Be really clear about what serves you in your business and get cracking finding the right person. Then ask them.
What does a mentor cost? Mentorship is often free as part of really experienced people giving back to their communities. This is either individually or through a structured program. Many companies offer structured mentorship programs for their people. There are also industry associations that offer mentorship.
How can a coach or strategic advisor help you with your revenue?
The biggest thing to look for in a coach or a strategic advisor is the way in which they're able to help you operationalize your business strategy. Who you pick will depend on what the current priorities are in your business plan, and your strategic goals for the next five years. 
Sometimes you'll need a coach who can help you pin down your vision to scale, and at other times you'll need someone to help you systematize more specific infrastructure within your business. Think vertical – like maybe you need a strategic advisor that is specific to product development, marketing, finance, legal, or HR. 
This person will give you different things than what your mentor will.
(There are some overlaps for sure. And that's a good thing as long as the overlap is not just you whining about your problems to both people. 
That's a useless pursuit.
I know from first hand experience 😁) 
There are many steps between thinking about PIVOTING and making it happen in a way that works for you. And that's where your strategic advisor comes in. 
Strategic advisors give you
the frameworks of thinking,
They open doors to the networks you need,
And they ruthlessly push you towards
systematizing the monetizable assets you have.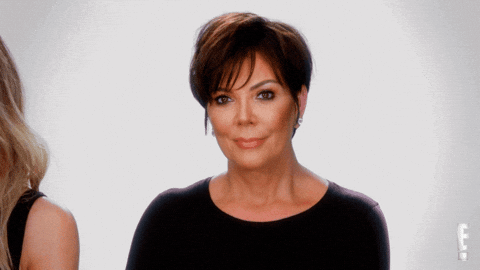 What does a Coach or Strategic advisors cost? This position is 100% paid (as it should be). 
Strategic advisors are also not cheap. They can cost you anywhere from $1,000 – 5,000 a month, depending on the depth and complexity you need in your journey. 
And in order to truly work, these programs need to be a minimum of 6 months and ideally a year, to give you the traction you need in your business flywheel.
How can a council of peers help you with your revenue?
It's deeply important to have a council of peers to cheer and move you into action as you work on your revenue. 
The entrepreneurship journey can be a lonely one. Even more so when times are hard. Too often, we rely on ad-hoc, tactical advice from friends, or laser coaching from people who have too little time for complete context.
And that needs to change.
Find yourself a council of peers who shares your business journey.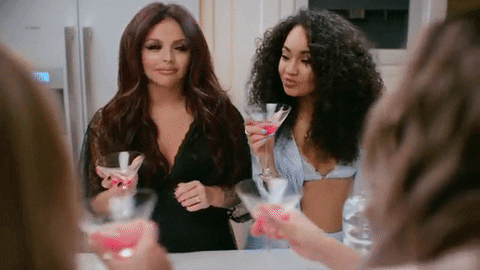 Typically, you find this type of council via a mastermind, or group, or a regular call that you join. Often you'll find this inside of communities of coaching. 
What a valuable council of peers
will bring to you is
some pretty valuable lived experience,
insight,
and accountability. 
A lot of network,
even if it is the same few people
at an exponential level
They will bring you a lot of operations wisdom
like the systems you need
(and by systems, I don't mean tech, I mean, the frameworks and simplifications
that are going to make you
more effective,
more efficient,
more productive, 
and allow you to live in
your own
true joy
and genius
a lot more.) 
What does a Council of Peers cost?
A mastermind can be free.
The best ones are paid masterminds, obvi. 
At a very basic level, it's certainly worth adding a couple of communities to your network. This can cost anywhere from $10-$25 a month. 
And then it's worth considering more curated masterminds. 
Too often, masterminds are a part of a wider, more expensive coaching program, which is not necessarily accessible to everyone. So, I tend to be particularly grateful when there are top-notch masterminds that offer me the peer council, without a lot of other advice and learning bundled in. 
Stand-alone masterminds (with a strong subject matter expert facilitator) can cost anywhere from $100-$500 per month and require commitments for a year, so you can see true results.
At whatever level your budget allows, find some time and resources to assess a mastermind that suits your needs. 
Speaking of masterminds, I run one for those looking to scale revenue with an intentional council of peers 📌
Inside of the Marketing Brain Trust, you'll find my signature program designed to help women and non-binary entrepreneurs step away from focus on basic marketing tactics to move into intelligent outbound motions that will get you the revenue you're looking for. 
And you'll find the people that will help you chisel the strong personality and voice to get you there. 
💻You'll find the information (and application) on this page: https://cp.digital/marketing-brain-trust/ 
If you're an entrepreneur, consider this incredible group! This program is insanely fun, and will land 5-figures+ into your bottom-line from stuff you're not thinking about just yet just from ideas and solutions within the group. That I can promise 😊 I've seen it in action.