After 175 episodes, we took our first ever summer break, and now we're back kicking things off with a bang
and starting off a three-episode series on how to repurpose your webinar or masterclass that is now defunct or not functioning as well as it should, or maybe it's a little bit outdated.
Today I specifically want to focus on the resistances that people feel when you tell them to repurpose a piece of content, especially if it's a large infrastructure piece of content, like a webinar or a masterclass, which usually involves subject matter experts showing up and talking and presenting, perhaps even in roundtable format, which requires more than one person.
So when you create that kind of piece of content, people often tend to treat it like an event. When that "event" is over, somehow you feel like icky and dirty promoting it, and as if repurposing it is somehow disingenuous or dishonest. And it really isn't.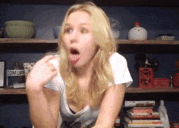 If you put that amount of effort with senior stakeholders into a piece of content, you definitely want to be using it in as much as you possibly can. So I want to address the three common resistances that come up.
1) The webinar was a lead generation tool, and while it was free, it was bringing you emails. If you put it out as a podcast, should this kind of quality content still be free and ungated? Should it be put out there?
Short answer, yes.
Because you're getting a guaranteed level of distribution of your content, which is going to get your name out there and get people to see you. And that is really what the core of demand generation is: you want people to know who you are, know your brand, know what you stand for. And then when they're looking for something, they'll come find you. So yes it should be free, and it should be utilized as much as you possibly can.
Want to learn how to build podcast infrastructure that pays?


2) The second fairly common thing that comes up is "this feels wrong". In the case of membership organizations in particular, if you put gated content out for free, are you somehow dishonouring the people who did you the courtesy of giving you their money/time/email?And again, the answer to that is quite simple. Allow a good amount of time to pass. Decide what feels like a reasonable amount of time – whether it's three months, six months, or more. Beyond that, in the case of evergreen content, you must keep using it. Remember, you really can use your content for a long, long time: beyond what you think is intuitive. Most brand content owners get bored with their content way before anyone else does. So take yourself out of the equation and start to think about how much of your actual audience you're reaching. It's all a matter of what timing feels right for your particular industry and space.
3) 
The third resistance that we hear on the regular from people is this: 
"is all of this replicating wrong?
" Is Google going to penalize me? Am I going to get like negative SEO points? Are people not going to hate me if I put the same thing everywhere?? Again, short answer, no.