Guesting on someone else's podcast is one of the best ways to get your content out there to a whole new batch of people, with relatively low effort on your part as a subject matter expert (think business owners; or department leaders). This is exponentially more important if you already have a podcast for your brand.
In comparison to other forms of promotion for your podcast, podcast guesting is quicker and potentially much easier for your host, or alternative stakeholder in the business, who's time is super valuable.
It helps to think of podcast guesting as the simple task of having a discussion and documenting it. Comparable to an endlessly useless Zoom meeting. Except so much better!
If you don't have a podcast yet, and are keen to get a piece of the action generated by the newfound mainstream interest in the audio medium, podcast guesting is a great place to start. It'll give you the platform you need to get your message, and core point of view, smithed and shined. 
I'll be honest, in a recession, if you had to pick between guesting and starting your own podcast, I'd pick guesting first. Compared to creating your own audio, videos, and then the MAMMOTH task of promoting it all; it takes a lot less work. (That said promotion is needed for ALL content so we'll get to that in a minute.)
Here are some ways to pitch yourself as a guest on a podcast (and rise to the top of the cluttered inbox)
Want to learn how to build podcast infrastructure that pays?

Put the host first and lead with context of what you can offer their audience
Podcast hosts want to know what value you offer them in 30 seconds or less. So lead with value. That means you have to listen to episodes of the podcast you're pitching. At least 2 episodes that relate to your field. Maybe more if the link is not immediately evident. 
"Leading with value" (which you will hear every influencer and their dog spout on repeat) means offering a complementary perspective to the unique value proposition that podcast hosts bring their audience. Ideally, if you want to cut clutter, make your point of view relevant to the current world view or something that the host/their brand is working on. 
Remember, it doesn't just have to be the podcast itself; it can be ANYthing else that shows that you did the research. (Meaning; you can simply comment on a current life event they are sharing on social media. Think 2-way communication at all times. Not just your pitch to be on their podcast. It takes work but it's 98% successful. So, it's very worth it.)
Make a memorable pitch
Remember, every active podcast host that does interviews regularly is receiving pitches on a weekly basis. Both from guests themselves and from the myriad of podcast guest booking agencies that business owners hire to help them gain publicity. Many of these pitches are (forgive the candor) canned and boring. Hosts can tell a mile off that they are templated requests that have little contextual clue. 
So you have to be different. 
How CAN you stand out? It can be very simple if you choose to cut clutter with things like GIFs and memes and news of the day. Be sure to have the substance to follow through once you've got their attention. Keep circling back to the value you believe you offer as a podcast guest. The topic/idea that would bring relief/strength/entertainment to the listeners of the podcast in question.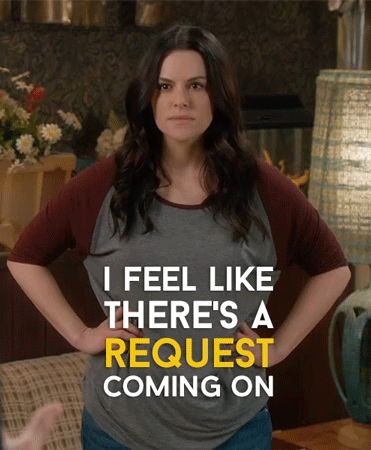 Offer guest credibility in the form of a clear body-of-work
Podcast hosts love a single, coherent source of research that makes their jobs easier. Try to give them that. In an Ideal world, try to provide a detailed speaker sheet with links to all relevant resources. This would include places that you have spoken, and material that you would like to spotlight in relation to the key message that you are pitching to your podcast host. If you don't have a speaker sheet, don't despair. Please don't make the act of podcast guesting dependent on a document! It really isn't!! Podcasting is a casual, and conversational, medium; and all it requires is some coherent thought, and preparation, as well as the intention to build a relationship and to have some fun while you interact with one or more human beings online! 
See?? Simple!!! 😁
To convey credibility, start somewhere. Think about a regular blog that you write, or a podcast that you host, or a video series that you feature in (including a regular LIVE show) that you can point podcast hosts in the direction of. 
Be sure to value their time and point them to only ONE episode/issue that you think is particularly representative of your message.
Once again, I say to you, start somewhere! 
Anything that gives you credibility in the public on the topic that you want to cover with the podcast host will count. 
I recommend keeping your pitch short. If you have a lot to share or an article that was posted on a major publication website, just link to it instead of talking about it. That's credibility enough.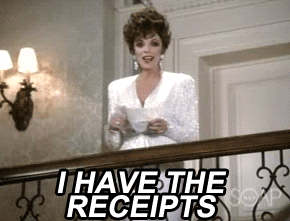 Whether you're pitching to be a podcast guest or networking with other podcasters, only write to pitch podcasts that you know you can add value to.
Be consistent with your planning, and don't get disheartened if your podcast emails are rejected at first. Speak with people in the podcasting world and listen to their advice. Get examples of great pitches and model your emails on those. YOU WILL PREVAIL. So few people are doing it well.
Looking for a more detailed podcasting resource?

If a podcast is on your mind, and you plan to do it yourself, we have resources. 
In our podcast program focussed on building business (over audience) we cover:
📝 The podcast business case
📝 Building a podcast brand
📝 Setting up and integrating with the right podcast technology
📝 Deploying the robust marketing plan that will take you through the crucial first quarter to help you rank in the top 25 podcasts in your industry in six months. 
About your trainer
My name is Susan Diaz and I co-host 2 podcasts, The 4am Report, a top 25 'Canadian marketing podcast', ranked just below marketing demigod Neil Patel. And ABCDEI, an inclusion podcast that is focussed on unlearning bias, one alphabet at a time, like children would. ABCDEI is a top 5% podcast, globally! 
We've leveraged the success of these podcasts, as well as the podcasts we deliver for top brands as a podcast agency (c+p digital), spanning B2B across finance, future of work, marketing, and tech, to bring you a 101 primer on launching and running a 'top 25' podcast in your industry. Full of easy podcast wisdom, frameworks, checklists, workflows, and tool suggestions this program will serve you if podcasting FOR YOUR BUSINESS is on your plan for 2023 and beyond.