Remember that humour is a lot of work. You need to repurpose it.
It could be your video that has fun effects.
A podcast episode that is funny.
Or maybe it's the longer blog post or report that you author that's filled with witticisms and clever analogies.
Perhaps it's your virtual events/roundtables/masterclasses that brings out the wisecracking in your brand thought leaders (whether that's one or many). 
YOU NEED TO REPURPOSE THAT ENTERTAINMENT.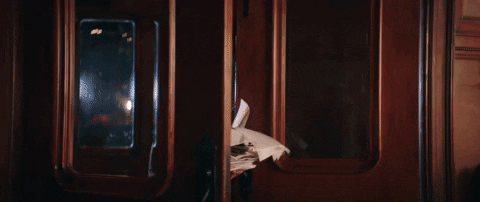 The magic lies in this: don't release the same thing over and over again.
Repurpose does NOT mean shoot the same crap at people over and over again. It means using the same body of work, intelligently, in different places, to get more people to consume the content. 
How do you repurpose jokes?
Let's say that you got started with Zoom recording A because in it your CEO, your CTO and your CMO were presenting on cyber security attacks and someone threw in a Star Wars reference. 
And the rest of the panel riffed a little.
The audience got involved a little.
(Or imagine your founder made a Star Wars joke in a webinar/Live stream about legal technology.)
That's it. Take that reference EVERYWHERE. 
Drop it in the writing. 

See if your brand vocabulary allows you to use it as a lead image in your blog. Or at least embedded further down the post if you brand is strict about it's visual vocab

Mock up fun imagery from the Star Wars realm. Or use it in text if you're worried about copyright infringement. (The way we get around intellectual property issues is to use GIFs from the creators. There are tons of those to suit any tone and voice. Don't dismiss them.)

Use those mock ups for video covers, social media and email
Publishing MORE with LESS is the ticket. That will help you find more and more ways to repurpose your entertainment quotient and extend it deeper into your digital brand voice.
Homework
Spot the times in the last 3 months that your content made your audience smile (or even just you smile). 

Zone in, break it down and apply the funny theme to more pieces.

Now extend it out to one other medium.
Want a free copy of my book to learn the art of marketing humour a bit more?
The Other EQ: How to kill boring marketing is in its final edit, nearly ready to go to publish. As a valued member of this list, if you'd like a free copy, drop me a note and you shall have it. In digital edition first, then in print.