Let's discuss how to take an average 60 minute webinar or masterclass, or customer education piece, or member-facing content recording, and repurpose it into podcasts.
If the piece of content is an hour long, you should easily easily expect to create 10 pieces of content for your marketing calendar from it. And specifically, from a podcast perspective, you can easily get three episodes of a podcast out of a single 60 minute piece of webinar-like content that involves senior stakeholders.
Breaking down 60 minutes of video recording into 12 pieces of content 
The typical webinar will have an introductory piece to it. Something with a setup that talks about a problem and how you solve it. Split that out into a standalone episode. 
Bear in mind that podcasting has changed over the years – it's no longer your Joe Rogan-type 2.5 hour snooze fest in which you're talking to people forever.  A sweet spot of about 15 minutes is something that we think is highly under-explored, and it's working for a number of our clients. 
Use preambles. For this you need a host.
Your most powerful tool when it comes to repurposing this particular type of material is a preamble. A show needs a host. So get someone to be a host and record a two to three minute introduction that sets it up and says something like "You're about to hear xyz and this is deep insider information, which is super important. And we're bringing it to you in the public space for the first time" or whatever version of that setup feels comfortable for you. 
Break out 2 more episodes. Also use preambles.
For a second episode, you often have your subject matter experts from the webinar providing a framework. Maybe they're working through two or three points. Break that into an episode. This might involve getting an editor to make sure that the audio cuts are smart and smooth. Once again, employ a preamble so that people are able to understand the context of what they're listening to.
Keep in mind that this type of podcast episode is not unusual. There are a lot of people who are already using it, including major thought leaders in the marketing and business space. Why? Because you're cutting together what was previously "behind the curtains" information. And there's value to that!
Finally, the third episode. If your webinar is strong, or long, or has a keynote or conclusion it's totally worth cutting together or even re-recording that a little bit with your host to build that out into a solo teaching piece. Offer a bonus download.
Want to learn how to build podcast infrastructure that pays?

Ok so you've created 3 podcast episodes from your 60 minute masterclass. What else can you do?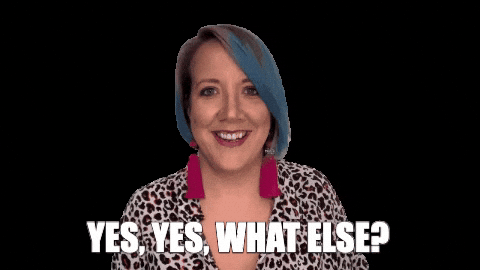 How to use the video from your webinar
Your masterclass or webinar is typically in video format. Use it. From each of the three pieces of audio that you created into podcast episodes, pull a snippet. Keep these snippets of video shorter and focussed on delivering one short lesson. 
So that's three audio and three videos for a total of six pieces of content so far. 
Your transcript forms the foundation of your writing
Each of those podcast episodes will generate a transcript. And that transcript forms the basis for very good writing. So put some effort into writing. 
First, you need show notes that accompany your podcast. These are typically 100-200 words with a overview of what listeners are about to hear in the episode. You'll have 3 of those. These will also double up as posts for social media (more on that below 👇 )
Next, please put some effort into writing articles. There's a lot of room to expand the strong teaching your webinar contains into blog posts. People often feel resistance towards doing this; the material is already a podcast so who's going to want to read it? Well, bring to mind that people consume content in different formats, and making sure that your content has coverage across different mediums is an accessibility factor, and it amplifies the reach of your content. 
Social media promotion is a beast. You need to err on the side of too much.
Start your round of social media by posting the show notes. 
Then think about social posts that have short snippets from the podcast, like quotes from people with their photo. 
Don't forget your video.
Really, it's endless content if you create with discipline!
Reduce. Reimagine. Repurpose.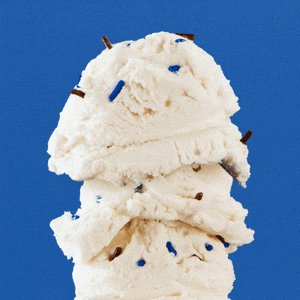 Do not write off large pieces of content marketing! As long as they don't contain time sensitive information, you can 100% repurpose them and bring the content to a wider audience. 
People definitely can use quality content like that.
Prefer the audio format? Listen to the podcast episode here.