Oh hey there, people that like to read about writing and podcasting 😊
How do you feel about a super easy tip today? 
Warning, if you don't already do this, with a little focussed practice, this will change your life.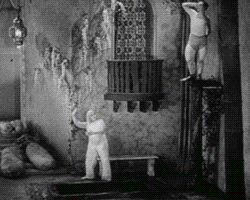 Ready?
Here's the tip: 
Don't forget that writing isn't only just typing away at a keyboard.
Remind yourself that "speech to text" exists on multiple platforms.
But first, for the initiated, what is speech to text, and why is it a great idea for writers?
It is the process of getting a transcript of something that you speak out loud into a device (through back-end software), without taking the trouble to type it all up.
This feature exists in more places than you'd think, and the act of using it can hugely increase your output levels as it relates to writing.
Here are 3 speech-to-text tools and how I use them
If you use a smartphone (whether Apple or Android) you will have a mic icon within your texting tools such as instant messaging, which will allow you to dictate out loud and transcribe instantly.

a)

I use this a lot for dictating drafts to myself as a text and storing it in that rudimentary filing format. It helps me not have to start email drafts from scratch especially if I am sending off quick requests and tasks or notes from my phone.

 A second example is for documents, for example – Google Docs. In it, you will find under Tools an option called 'Voice typing', which performs the exact same function. Now, of course both of these tools are free and there is margin of error and lack of smooth interface within them; as well as some limitations on their understanding of accents and diction.

a) I use this for edits on document drafts that I am reviewing that might need a bit more addition than a line or word tweak. 

If you are looking for a more professional tool with higher levels of recognition of various speech patterns and accents as well as the ability to record in the background (unlike things like Google Docs where you would have to be within the document for the function to work) think about

otter.ai

. It's speech recognition is particularly good if you have something other than a US accent.

a) I use this tool extensively for authoring out loud. Articles, books, client sequences, even bullet point checklists. This is also the tool we use for our podcast and video series transcriptions out of which a lot of writing originates for us and our clients.
Often when you look at the writers who publish regularly, it's easy to feel inadequate. Perhaps wonder how they're showing up and effortlessly spewing so much amazing thought leadership content. 
Look closely, and besides a solid team, you'll find they have power tools in the background.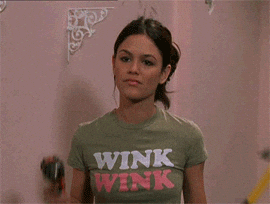 And speech to text is one of those simple and mind blowing habits to build if you want to author more.
If someone looks like they "woke up like this" as a writer, it's probably because they don't think about writing as something that starts from a blank screen, with your finger hovering over the keyboard in terror. For them, it usually starts with using the best tools at their disposal. 
Your mind and your voice are very, very powerful tools for thought leadership.
And as a podcaster, this is something that I have leaned heavily into – speech to text helps me.
As with anything else, you will need to practice this habit of using the tools. So set yourself a goal that every time you sit down to write something, even if it feels terrifying, you'll try to talk it out loud using one of these tools above.
It will automatically make you write more.
And by virtue of the fact that you're talking out loud, here's a big fat UNboring bonus: you will end up making the language much lighter, easier to read, and more effective.
Good luck.
****
Want a free copy of my book on making your writing a lot less boring?
'UNboring: Take your marketing from blah to brilliant' is due out for advance readers in June 2022. If you'd like a free copy, drop me a note and you shall have it.