Let's talk about the stepchild of most marketers. The content audit. A truly powerful tool, especially in a recessionary market.
Far too often there's a negative attitude about content audits. It sounds like a snoozefest involving excel sheets and rows of links and numbers! Well some parts of it are. But it's so much more. A content audit gives you so many great ideas on how you can manage your marketing activities, particularly the creation side of it, with less effort (think dollars!) and more results.
Remember, too often people, even those with some exposure to content audits, think it is just a thing they do one time and then they forget about it. They don't do the work afterwards, they forget about the lists they created, and all the rough diamonds they already have that just need a little bit of polishing.
There's so much content that we create as businesses (and especially small businesses who don't have endless resources to get things done) that we really do need to take a zero waste approach. It's worth thinking about what you have, how best to fully use it, and where to focus get started.
So what do you need to put front and center when you audit your content.
Focus on what really matters
Too many brands just create content for the sake of having something to publish on committed dates. Start with "why" like Simon Sinek says. Except in the case of marketing, that can change a little bit over time. If you know why you're creating/auditing/repurposing content, then you can measure it and do what needs to be done in order to achieve your goal, one step at a time. Whether your purpose is to bring you leads or to create brand awareness, know why you created the material you have and it will help you find more ways to use it after you audit.
Use content in context
Once you find a glorious batch of evergreen content after a content audit, don't just throw it back out on the web and hope it will work to get more of the attention you want. Of course you might get some likes or gain some followers, but pushing something out just to put it out isn't going to work in the long run. As part of your content audit, you will find the pattens that help you select the content with the right context and then repurpose it to suit your goals.
Consider both the quantitative and qualitative sides of the content results you already have
When you audit your content, a lot of people just want to see the numbers, how things did, the metrics. Maybe they specifically want to optimize user experience or SEO. A content audit offers a gateway into much more than that. When you sit down to catalogue all of your content, will automaticall find patterns that help consider the whole journey – how a person goes through your funnel and interacts with your content while they're there.
So move beyond just the numbers into a deeper level of understanding why some stuff worked for you and lean into it.
How often should you audit your content?
I would recommend auditing your content on a quarterly basis, to start with. If you've never done one before, maybe think about 2 over the next year. Remember, just looking at the numbers too often isn't the greatest thing unless you have a specific context. When you audit with a deeper intent to create less and get better utilization out of what you have, you need to allow time between sessions to see your content perform.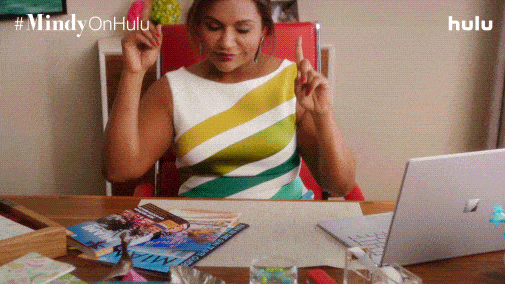 If you are a business owner who wants a predictable revenue stream into your business, it would be a shame to not know what works content-wise, and not build on it so that it just amplifies your success.
Want to learn how to build podcast infrastructure that pays?