We talk often of creating less content in your marketing. And there are a number of ways to achieve this. Today I'd like to focus on one key area that needs to come to mind: the concept of curation.
Content curation is when you pull together various pieces of content created by other people to support and amplify your own original content. Think of it like art galleries that curate collections around specific themes.
When curating content, an important ratio to bear in mind is the 1:4 rule.
The 4-1-1 rule was originally articulated by "Brandscaping" author Andrew Davis and made popular by Joe Pulizzi of the Content Marketing Institute. It states that "for every self-serving tweet [or post], you should retweet one relevant tweet and most importantly share four pieces of relevant content written by others." 
The rule is called 411 after the American informational phone line number.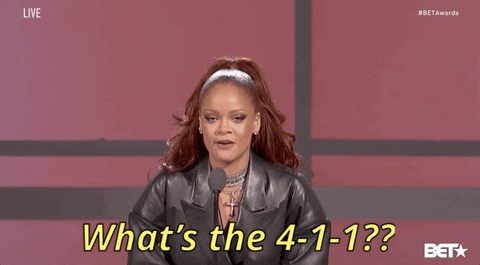 This ratio was created from a need to move marketing away from promotional blasts into informational content. It provides a clear direction on how to share material on social media for us as marketers, business owners, and marketing leads. Basically, it prevents us from repeatedly flooding our followers' and likers' news feeds with promotions and one sided monologue. 
"4-1-1" categorizes the information you offer into three categories:
4 pieces of curated content, shared from external sources

1 piece of original content, produced by you

1 piece of promotional content, aimed at making sales
As the 2020s progress, for most content marketers, this has simplified down to a 1:4 ratio in terms of time spent on content creation vs content curation.
While it may not always add up in sequence, we would all benefit from applying the ratio to our content marketing programs.
But first, let's hear from the naysayers 😁
Common resistances to the concept of curation
Many brands are reluctant to curate material and ask why they would want to direct customers to another website or source that is not theirs. I mean, getting any type of click is hard, and if the audience clicks through to the curated bits of content, what good does that do you? 
Fair question.
The answer has to do with community.
Content curation is a powerful way to build community
Content curation is a powerful tool for building community around your brand. By sharing content from other sources, you show up and become a part of a larger conversation. You're letting audiences know that you value the perspectives and ideas of others. 
There's an air of camaraderie,
belonging to a category,
and a spirit of collaboration and co-creation that will come through to  your audience. 
This mood is especially important during times of uncertainty or change.
Here's a couple of beginner examples of curation that will build community. Typically involving posting links to sources of content in different formats (articles, podcasts, videos) 
Perhaps you're a fashion brand that sells online; and you share an interesting video about the history of a style of garment that became popular during a previous recession. This will attract those interested in fashion history and sociology. While it has no direct link to something you may be selling on your website in your spring line, it will give your audience a flavour of your brand's holistic interest in fashion beyond just selling it to them to make money!

Or perhaps you're in the service industry, offering home renovations. Curating content around kitchen design trends from leading publications as well as videos and podcasts from top creators in the space is an excellent idea. Even parts of your audience who are not currently upgrading their home, will notice and remember the offering when they need it. 
Now take that spirit and put it on cr@ck!!! 👇
Content curation in the age of TikTok
It's no secret that TikTok has truly found its people in the pandy! It's an uber simplified form of video expression for even the most video-challenged among us. It's made showing up "as you are" totally ok.
Not all videos created on TikTok need to be original. One of the features that sets TikTok apart is the ability to "duet" with other users' videos, essentially creating a split-screen video (in which you can choose a few grid options to showcase the content and your reactions). The original content is played alongside your new recording. This feature allows users to create their own content while also drawing attention to and amplifying the original video (it gets automatically tagged).
In essence, this makes creating video as easy as retweeting! 
Case in point: The world's most popular TikTok star – Khaby Lame is a masterful curator of content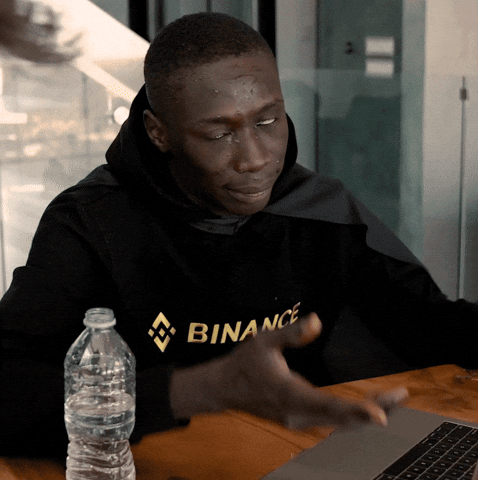 Khaby is a Senegalese-Italian TikTok star who rose to fame for his creative use of the platform's duet feature. In a majority of his videos, Khaby films his reaction to things other creators are presenting in their videos. Khaby has a massive following of over 150 million and his videos have been viewed over 5 billion times.
While his success on TikTok comes from a number of factors, including his sense of humor, his ability to spot engaging content from other creators, and his willingness to experiment with different formats and techniques consistently, one key tactic to note is his use of the duet feature. This helped Khaby tap into the sense of community and connection that is central to TikTok's appeal. By duetting with other users' videos and building on their ideas, he's created a mammoth community who values shared experiences. 
Another feature on TikTok is the ability to "stitch" together multiple videos. This feature is most often used by creators who want to strongly agree or disagree with a point of view on a subject. It's particularly often used in connection to material in the current news cycles. An excellent tool for newsjacking for brands.
Both the duet and stitch features offer highly overlooked opportunities for brands to curate and share content on TikTok in a way that engages and resonates with a much wider audience than what you may have now. 
Adding value to curated content 
When curating content, one thing you want to spend time on is providing your own perspective and context. Khaby's success comes from unifying his curation into a few key pillars. If I had to guess, I'd say his focus is humour, inventiveness, and social justice. 
Pick your own 3 pillars first.
And then only curate material in those areas.
Second, with each post, provide some context on why you think this is of value to your audience.
If that feels hard, here's a hyper simplified template to help you get started.
This makes me feel (describe emotion) because (describe what caught your attention about the piece) and I think it will (what reaction do you think your audience will have?)
Focus on curation!
Thank me later.
Mood of the moment: Stop wasting content you already have!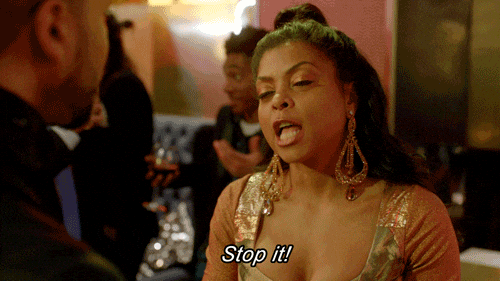 I am offering an intensive review workshop for small business. A deep dive into your content so that you know exactly what documents and systems you have (and might have forgotten), what formats you own, and where you can find the original pieces so that you CAN USE THEM MUCH MORE. 
You're going to need it in a recession.
If you've got over a 100 pieces of content and still find your team creating a lot of new stuff, you may need this.