Generative AI's economic potential: A game-changer for business? 📈🚀💰
Get ready to have your mind blown by the quantification of the potential of Generative AI (artificial intelligence). A recent McKinsey study estimates that Generative AI could inject a jaw-dropping $2.6-4.4 trillion into the global economy annually from productivity gains. That's a staggering 5% of the entire worldwide GDP!
While those numbers are immense, let's break them down with an analogy to fully grasp them. Think back to the early 20th century when refrigeration technology burst onto the scene. 
When refrigerators were first invented, they were used narrowly to preserve medicines. But once businesses recognized the potential, an entire cold storage industry was born – reshaping food supply chains and enabling supermarkets 🛍 🥶
The real opportunity wasn't building fridges; it was creatively applying refrigeration 💡
Today, AI feels similarly nascent. The tools are emerging, but the REAL UPSIDE lies in how businesses harness it. Industry leaders are rapidly recognizing AI's potential for immense productivity gains, new products and services, and reaching customers in personalized ways 🤝🤖
Remember, AI can't just be tacked on as an afterthought.
To maximize value, strategic integration is key 🔑
How do you envision AI transforming your business? I'm excited to hear your perspectives. Drop me a note via email or LinkedIn.
AI literacy will spell a leveling of the playing field for SMEs
For forward-thinking founders and small business owners, AI can totally transform the marketing game. But only if you use it with the right frameworks and systems. (Looking for more information on a foundational AI framework? We covered it in this article.)
With tools like ChatGPT, Claude, and Bard, SMEs will see a leveling of the playing field. But potentially only for a limited amount of time until AI becomes ubiquitous in organizations of all sizes.
I can help you step up your AI literacy in the marketing domain to help seize the opportunity at hand! Inside The AI Advantage. I'll show you how to leverage generative AI for effective marketing. You'll also get my simplified automation strategies to save time while amplifying your results.
Give Me the AI Advantage
What is 'category creation', you ask? 
Think of category creation like being the first to throw a party in a brand-new venue! 🎉 It's about carving out a unique space in the market, a space that's never been explored before, and spelling it out. Category creation is not just about being different; it's about tuning into what your people (typically your community and your ideal client profile) really need and then making it available to them 🎯 It's like inventing a new TikTok food trend, which goes viral to the point where your quit your job and open a restaurant making your version of Feta pasta for gluten-free vegans 😁
Categories are only created when you're thinking in a way that is customer-focused, innovative, and are committed to meeting unmet needs.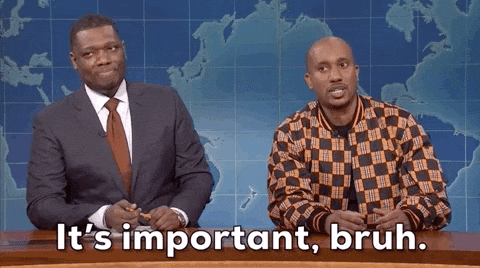 In our current world, AI categories are being created all over the place, to solve incredibly huge problems. I am so jazzed!!! And I will not be left behind! Category creation is exactly what I'm doing with my AI agency. I'm defining a whole new category focused on delivery MASSIVE productivity gains by creating AI literacy in the marketing domain for SMEs 🤖💼
And I'm sharing my journey!! Deets below 👇 
'Sunday Scaries' – a twist of positivity 🌟
Do you know the 'Sunday Scaries'? That feeling of dread as the weekend fades? Often associated with hating your job. What if we flipped the script and looked at those 'scaries' from a whole new angle?
Introducing my new series, 'Sunday Scaries' with a twist. I'm turning that feeling of fear in the pit of my stomach into rocket fuel for innovation, creativity, and success. 
I mean!!! If it doesn't make me feel like I might vomit from the fear, am I dreaming big enough? 🤮
In this series, I'm taking you with me on a wild ride into the heart of my all-consuming work: the creation of an AI agency focused on simplifying marketing for SMEs. Consider this Sunday series your exclusive backstage pass to the full, unfiltered experience.
@thatpodcastgal

Welcome to this series that I am going to call 'Sunday Scaries', where I will share with you the process of imagining, falling in love with, and building an agency that is focussed on the sweet spot between artificial intelligence and marketing BTS: building an AI agency #founders #b2bmarketers #ai #chatgpt #sme
Is ChatGPT Liberal? Acknowledging bias in AI tools
This is not in your head, kind AI enthusiast! Popular AI chatbots do indeed have distinct political biases, recent research confirms. Scientists present that OpenAI's ChatGPT "leans left-libertarian", while Meta's LLaMA "leans right and more authoritarian".
"Our findings reveal that pretrained [language models] do have political leanings that reinforce the polarization present in pretraining corpora, propagating social biases into hate speech predictions and misinformation detectors," the researchers said.
Read the full article: Top AI ChatBots have political biases