A podcast name is often the first indication about who you are and what your show is about. For that reason, your show's name is kinda sorta ALL-IMPORTANT. Spend some time on it, and woo-woo as this sounds, pay attention to the signs, symbols and metaphors that resonate with you.
A good podcast name should be descriptive and creative, giving potential listeners a peek at what to expect as they dive into your latest episodes.
That is a TALL ask 😁 One that requires a great deal of concise articulation and depth of story.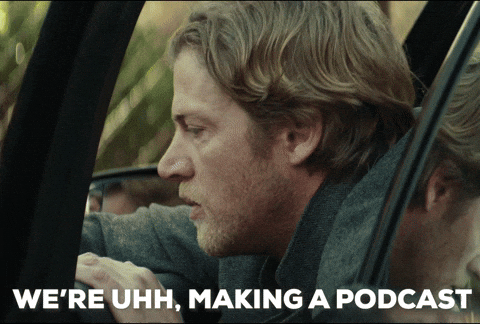 Here's a bit of map on how to get to a good podcast name
Use Metaphors

:

Begin by thinking of ways to be creative. The content market is cluttered. Podcasting has less that one tenth of the creators that YouTube has, but there are still approximately 3M podcasts. A creative name will take you far. Make sure to employ market research with peers, co-workers – they will have opinions that will help you.

Resist the "branded podcast":

When it comes to names, putting the benefit or at little hook front and center will serve you well. Too many podcasters resort to a branded podcast. These come off sounding strictly promotional, and brand's messaging focussed. While there are some branded podcasts that exhibit the same storytelling qualities of a well thought out podcast, that aligns with the brand's mission while serving its customers, they are few and far between.

Brainstorm with a peer or spend some thinking time and write down all your ideas

:

Start by writing down ideas. Use post-its. Write each idea on a separate sticky note. Give yourself an hour for just ideation in a group.




Next, organize and group things together. Take those sticky notes with name ideas and group them. Ie: on the wall, move notes around to organize similar names. You'll end up with a few narrowed directions. Pick no more than 3 to search and test.

Cross check ownership availability for the names you are considering: Once you have a few directions you like for your podcast name, make sure the name its available. You would be surprised at how many other podcasts could have similar names to the ones you are thinking. Especially if you pick a category specific naming system like "The B2B Sales podcast" you might find that there are already a few variations of that name out there.


Remember ownership goes beyond making sure the name is available in the podcasting realm. If it is, apply for a trademark of the name. Then check for, and lock down the right URLs for future podcast oriented content and monetization. What this also does is avoid having people buy your URLs and hold them hostage.

Don't be overly clever:

While creativity is super important, you still want to make sure that what the name of your podcast  is communicating the solution that your podcast is going to provide. Overly cryptic names are also avoidable. Stay in the middle.

Do you need to consider a sub header for clarity?

: Sometimes you do and sometimes you don't need a sub headline. Especially if your name verges on the super creative, it might need a tag ling to anchor it. This line may not need to be a part of your name and any logo unit you design. You could use it exclusively when you're introducing each episode. Use the title and then the sub header, to explain what people are about to hear.
Looking for a more detailed podcasting resource? 
My name is Susan Diaz and I co-host 2 podcasts, The 4am Report, a top 25 'Canadian marketing podcast', ranked just below marketing demigod Neil Patel. And ABCDEI, an inclusion podcast that is focussed on unlearning bias, one alphabet at a time, like children would. ABCDEI is a top 5% podcast, globally! 
You and I both know once is chance, twice is a pattern right? 😁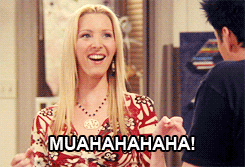 We've leveraged the success of these podcasts, as well as the podcasts we deliver for top brands as a podcast agency (c+p digital), spanning B2B across finance, future of work, marketing, and tech, to bring you the 101 primer on launching and running a 'top 25' podcast in your industry. 
Building podcast infrastructure that pays is available on-demand! It's full of easy podcast wisdom, frameworks, checklists, workflows and tool suggestions that will serve you if podcasting FOR YOUR BUSINESS is on your plan.