There is a deep sex!ness that comes with creating content! Take a look around you at the Creator Economy. It feels to the average marketer like there are ALL these people who are magically making millions out of the sheer power of their creative brains!
How are they doing it?
Perhaps if I keep creating a LOT MORE, I'll find out?!
No.
No you will not!
If you take a look deep within your marketing department you will see pattern in how you or your team spend a lot more time focussed on the "content" part of content marketing and far less time in the "marketing" part of content marketing 🤷‍♀️
It's true! 
A majority of folks over index on how much we create and go under on content distribution because of one deceptively simple truth. We have been exposed to our own messaging a lot more times than other folks have. This brings fatigue and poor decision making.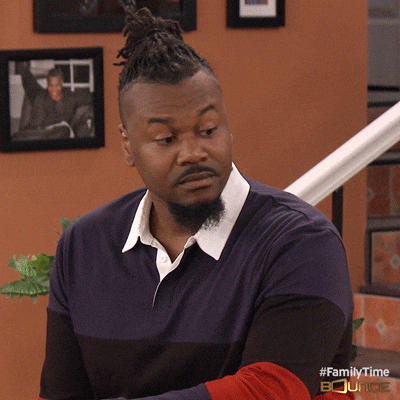 Counter the instinct to constantly create new material with focussed consciousness around your process for content marketing. (It helps to remember that not everyone has seen what you have seen.)
The first rule of content marketing to the minds of the pros is this: 10% creation and 90% distribution. This is a well practiced content marketing framework. Perhaps most famously associated with the thinking is superstar Nova Scotia marketer 🇨🇦 – Ross Simmonds. He preaches: Creates once; distribute forever.
I'd love to take you into the origins of this thinking. In a recessionary market, to cut through the noise and make viable decisions, you'll need to get in tune with your business foundations. 
Enter Stephen!
The 10/90 Stephen Covey rule
The 10/90 rule in business was popularized by Stephen Covey, the author of "The 7 habits of highly effective people" It says that 10% of life is made up of what happens to you, and 90% of life is decided by how you react. He spotlights in his book the fact that we don't have control over what happens to us at all. And that's why it's important to control what we can. This is particularly true for the times when bad things happen to us (like pandemics and recessions) 💀
Many of us have been seeing headlines in the news cycles about how prices are insanely increasing on all fronts in the recession. 
We can't control that. 
What we can do is  modify our habits. We can create more intentionality around the way we show up in the world and use those insights to save our money meaningfully. This may include watching the way we eat; how much we order in and eat out; what we waste or throw away; and what we find ourselves wanting more of.
Want to learn how to build podcast infrastructure that pays?

Let's switch up 90/10 to marketing
The concept it not that different when applied to marketing 💁‍♀️
10/90 in your marketing is one of the best ways to hunker down in the face of many things you can't control during a recession. Spend 90% of your marketing efforts on things that have done exceptionally well for you. (This you can control.) Get the message out further by distributing the heck out of it. And the rest of the 10% can go into creating and experimenting with new content. You'll advance far more quickly by concentrating the majority of your efforts in one area (ie: thorough distribution of your superstars) and mastering it. 
The history of our dependence on creation
In the years before digital marketing became ubiquitous, distributing content was expensive. You  had to pay for massive runs of newspapers and magazines, or TV, or large printing budgets. The beautiful thing about social media right now is that you can use it for free (and relatively low cost in the case of paid social).
Somewhere along the way, brands seem to have taken that to mean "We can now use 100% of our money for social content to create the content." Don't do it. Stop making new stuff over and over again, and reach into what you have. 
Develop an editorial process focussed on giving your content more exposure, rather than one that produces a stream of disposable and undesirable brand(land)fill.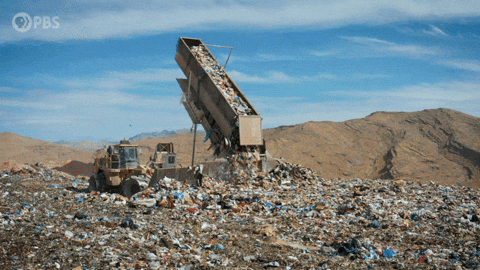 So how can distribution be exponential?
Start with an anchor piece of longform content whether it's a podcast, a written newsletter, a video series or webinar. This is something you're probably creating on an ongoing basis, maybe even twice a week. There is deep content of value in each of those pieces. Most people distribute it once, on the day of the drop. Maybe repeat it once or twice more; and then it's done! 
Here's what needs to happen instead.
The minimum amount that you want to distribute EACH of those pieces, in their entirety, is 12 times.
Post it every day for four days.
Then twice a week for a few weeks.
Then every week for two months.
Then every month till you get to the end of a year.
(That's a lot more than 12, so chop chop!)
During that time, based on qualitative intel into how those pieces performed for you, modify the top one into smaller nuggets.
If you modified 12 smaller nuggets over 12 months, and distributed each of those 12 a minimum of 12 times, you're already at 144.
Now imagine doing this for a few core pieces in your arsenal and creating new stuff on a reduced frequency.
THAT'S EXPONENTIAL.
This practice has got to be intentional.
And, remember, there is some degree of systematization you can bring in as you scale it. You can use tools to support automated distribution – like Buffer and Hootsuite. There's Missinglettr and Lately that can help you automate the break up of the content and scheduling.
Want my book on making your writing UNboring?

Mood of the moment: Stop wasting content you already have!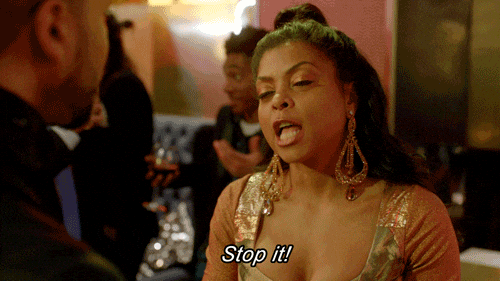 Know your content; know yourself.  
I am offering an intensive review workshop for small business. A deep dive into your content so that you know exactly what documents and systems you have (and might have forgotten), what formats you own, and where you can find the original pieces so that you CAN USE THEM MUCH MORE. 
You're going to need it in a recession.
If you've got over a 100 pieces of content and still find your team creating a lot of new stuff, you may need this.