Today I want to focus on the seven factors of my podcast planning process. And you are welcome to, as Neil Patel says, steal my process.
In an ideal world, if you have less than 100 episodes, I suggest you go through this process once a quarter. As time goes on, this gets easier and easier and you can cut it down to a couple of times a year.
Here are the seven factors to consider:
1) Bandwidth
We start with bandwidth, because in light of the last couple of years we're all tired, folx, so instead of fighting it, we need to try to navigate the waters we're currently swimming. That means assessing a couple of things. Do you have the time to do it yourself? Do you have the budget to get someone else to do it? And then if you do have the budget to get someone else to do it, do you have the ability to step away and let someone else lead the project? So have a think about that because often I think people underestimate the amount of time, work and consistency that you need to commit.
2) Themes
Think about the type of content you want to be producing – themes and points of view that you want to hit, the various contexts you want to have a perspective on, all that good stuff
3) Market
What it is that your specific market is looking to hear? And don't forget that at this particular time, there are some universal truths. And one of those universal truths is that the whole entire marketing world needs some fun. Bring some fun into your podcast calendar.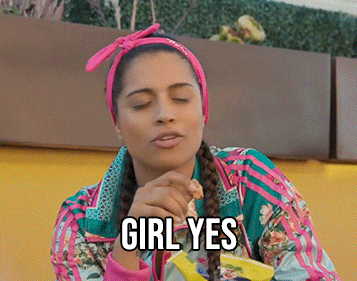 Want to learn how to build podcast infrastructure that pays?

4) Your Ideal Client Profile
Make sure that your podcast guests are definitely featuring your ideal client profile. This is not because you specifically want to hit on your podcast guests, but because you want to understand and profile the type of person that you're talking to. This helps your listeners feel like you know exactly what's on their mind. If you want to take it a level further, get down to the podcasting level and ask yourself what your ideal listener profile is and spend some time smithing that.
5)  Editorial Calendar
Make sure you have all your editorial in one place with a calendar. Put somebody in charge of it so that it's updated regularly, and be sure that all the necessary people can access it easily. You might hate me for this, but the ideal place to put an editorial calendar is in some kind of spreadsheet. You want dates, you want people in charge of the step, you want topics, you want episode names, you want notes, so Excel does that really well. But if you want to go old school, put pen to paper and manage a handwritten one. We love that around here.
6) Team Briefing
Once you've figured out what you're working on and what your calendar looks like for the quarter, make sure that everyone you're working with receives a briefing of some sort. Written format can be a little intense, so some people do it in a meeting or recorded call format. My preference is a recorded Loom that's really eficient and under 5 minutes because nobody has time to watch long briefing videos. And if you're truly ninja about this, you can timestamp the vital parts and send off to your team.
7) Put the scheduling in place
Work backwards from the episode release date and figure out at what points you need to have all your pieces in place to make sure it's in the can and ready to go on time. This piece of timing will be determined by whatever works for your space.