When I talk about UNboring content, you'd be forgiven for thinking that our practice of humour in 'deeply unsexy B2B marketing'' is mostly just for our own brand.
Because somehow it fits us.
And why would you think otherwise?
I haven't shown you a ton of examples we've spawned.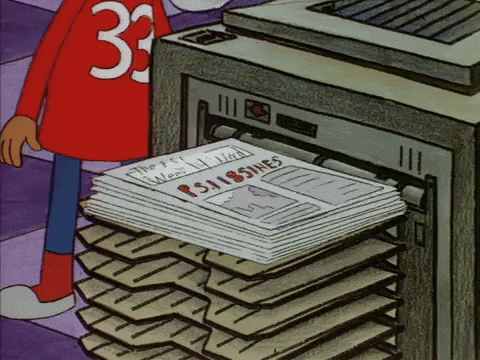 So I'm here with some 'show and tell' today.
With a super recent example.
(And a commitment to myself that I'll share more of these. Because we have SO MANY brand examples of marketing we've helped make 'unboring', even when the brand owners themselves despaired, thinking nothing interesting can come from their subject matter. It blows my mind!  And I think you will find inspo there.)
So here's' my first example for you 👇
ClimateCare Canada is an HVAC membership firm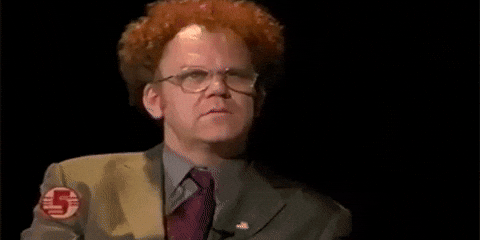 (Snoozefest, yes? Nope!!!)
They've got a super fun brand that they lean all the way into.
Captain Comfort is their superhero 🦸‍♀️
He's all about keeping you comfortable in your home; especially post-pandemic – he's gotten a major role 👏
And this spring, he's jealous 🤢
And he's taken to their spring newsletter to complain.
"We don't talk about Bruno" he says 🤫
He's TOTALLY not loving the fact that the daughter of a ClimateCare member wrote a piece about ClimateCare, personifying a key member as "Bruno Madrigal" of 'Encanto' fame.
The piece caught the eye of marketing and, together with us, they tuned it into unboring newsletter gold 👏
Of course I had to make a TikTok (you can watch the video here) to express our delight, and potentially get them to get Captain Comfort on TikTok.
He's a hoot!
What makes this newsletter 'unboring'? 
The first thing is the deep simplification of extremely technical subject material. In each piece we and their marketing team knowledge-translate those ideas in a way that us regular people, as homeowners, can understand. Clarity beats all things!
Fun fact: one of this particular organization's products is actually called "Clarity". How's that for clear?? So, really start thinking in simple, easy to understand language.

Next comes how much ClimateCare as a brand is able to lean into newsjacking! Using "Encanto" references is not their first foray into newsjacking. There have been many examples in their newsletters and other pieces of communication. Whether to educate people on how they can reduce their bills, or carbon footprint – they have perspectives on the news in their industry as it happened. And they have fun via social and these newsletters.

Which brings me to point number 3 of makes this newsletter unboring – their tone and voice. They created a superhero for the love of god 😁 They've leaned all the way into entertainment because, trust me, if they told you to go and check your air filter, you probably wouldn't even know where to find it; but when they held a competition calling for 'Ontario's dirtiest filter', people came forward!!! 

Finally, this is the high Holy Grail of all marketing! And it relates to newsjacking. When you've created a kind of brand that has so much fun – a brand that regularly writes lines like "Get HIP to the HEPA 🎶 " 😁 – you're inviting other people to come play with you. They will contribute even without you actively asking them to. And that, my friends, is a super simple example of user-generated content. That's where somebody else feels comfortable enough with your brand to bring forward their brand of fun and humour and that's right on brand for you.
This level of practice is not something you can achieve in a day.
We've been working with this client for a few years.
We've helped them to find and lean into their voice fully.
We fondly remember being on the ground when Captain Comfort was drawn up!!!
So, it takes a while to get to this point of use.
That said, chip away at it!
Start by simplifying the writing you put out.
Make it real speak, not jargon.
That's an immediate way to make content less boring.
Also, find Kerri Beaulieu on LinkedIn. 
Get to know the person behind the brand.
She's the head of marketing at ClimateCare and a marketer worth knowing 💫