My biggest flex as a marketer is the fact that I'm the host of The 4am Report podcast. On this podcast, since 2018, we've asked founders and marketing leaders:
"What keeps you up at night?" 
The answers range from funny, to relatable, to downright dystopian!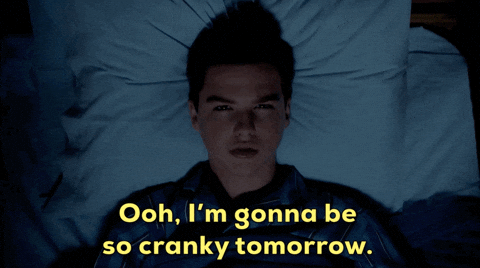 In the current world, the number one answer to that question is: artificial intelligence.
AKA AI!
Sometimes my conversations with people are about that they haven't used AI yet.
Other times I hear from folks how they've scratched the surface and dismissed it.
And still others, I talk to folks who are worried about the security implications and generally feel like using AI is cheating on multiple levels.
So, let's dive into it and focus on the short business case for generative AI for marketing. Particularly for teams of 1-10 (which is >70 of the North American business landscape!).
Artificial intelligence is not new.
Between December of 2022 and now, you'd be forgiven for thinking that artificial intelligence was just invented or that machine learning only recently became available in various fields. For some context, rather than starting with a mundane explanation of what generative AI is, I want to share a few examples that might sound familiar.
We've all interacted with Siri or Alexa, right? Further, marketing teams routinely work with platforms like Google Docs, which have been finishing our sentences for a while now! What these platforms have been offering is suggestions to complete words and phrases, utilizing predictive text algorithms. This ability to predict sentence endings is where generative AI comes into play. 
Generative AI falls within the broader category of artificial intelligence (AI). AI aims to mimic how the human mind works; at scale. Sitting below the umbrella of AI, we have machine learning, where AI processes vast amounts of data to identify patterns and provide predictive options based on the given input. And a layer below that sits generative AI, which goes beyond prediction alone by piecing together information and creating something fresh that is more than the sum of its parts.
Let's address the phenomenon of ChatGPT 
There are three main factors that contribute to ChatGPT's popularity. First, it generates vast quantities of text in a credible manner. Prior solutions lacked depth and substance, but ChatGPT offers a higher level of credibility. Second, the user experience is smooth and efficient. You can literally see the speed at which it processes information, which provides a sense of satisfaction and a productivity boost. And third, it's free or available at a very low cost.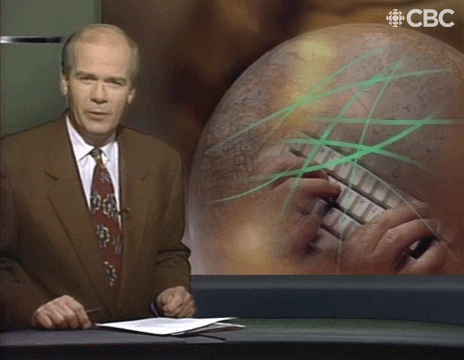 This trifecta of credibility, user experience, and affordability makes ChatGPT highly attractive to users.
However, the market's reaction, particularly among marketers and communicators, has been mixed, with a fair share of fear surrounding AI. Questions arise about whether AI is as good as humans and if it will replace jobs. 
Rather than engaging in that discussion, let's focus on how we can apply AI to our advantage. Remember, just like when you buy a new machine, you read the manual and work with it, we need to adopt a similar approach to integrating AI into our workflows.
Using AI is not cheating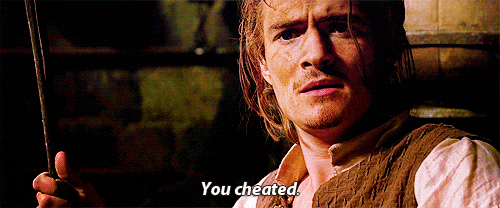 Let's address a common concern: using AI is not cheating. It's simply robotic process automation for the creative mind. AI can handle repetitive tasks and streamline processes, allowing us founders to spend more time in our zone of genius. 
Here's an example. Think about the standard components of a thought leadership blog post: headlines, subheadlines, bullet points, calls to action, etc. These elements often follow a predictable structure. With the help of tools like ChatGPT, we can expedite these tasks, enabling us to focus on more value-added activities like figuring out a strong point of view and structuring a positive hook, and drawing the line between simplification of concept vs dumbing down material!
Dispelling the myth that generative AI spits out existing content
Understand that generative AI does not simply regurgitate existing content. It has the ability to process large volumes of data and generate original outputs. Let's consider the example of OpenAI's DALL-E, which generates images based on prompts. Or its more popular competitor, Mid Journey. 
If you ask an image-AI to create an image of a dog eating a banana in front of a farmhouse with woods in the background, it will produce a unique image. While each element exists in reality, the combination and composition are original. This degree of originality varies based on the prowess of the person doing the prompting! Apply this concept to text generation as well, and ChatGPT-esque tools will become easy to understand. Depending on the power of the person that wields the tools, these tools have fire power that is immense. It's not copying and pasting someone else's work unless you tell it to.
Once again, for the cheap seats in the back, remember this important caveat: garbage in, garbage out. This principle applies to all creative endeavours, including communications, PR, marketing, writing, storytelling, and business thinking in general. 
When briefing AI, it becomes even more critical to provide clear instructions and follow up to ensure the output you want. In 2023 and beyond, one of the essential skills to master is how to prompt and interact with AI effectively. This will unlock a world of possibilities, empowering us with technology in a "no-code" space.
So, let's ditch the uninformed perspective that using AI is cheating. 
Instead, embrace AI as a power tool.
Deeply helpful for process automation. 
****
📣 Unlock The AI Advantage 
In the ever-evolving world of AI, education is key. It's not enough to rely solely on mainstream sources; true AI enthusiasts must seek insights from all corners. 
The arrival of ChatGPT has shown us that AI is at an advanced stage of development and accessible to all. The hype is fading and what remains will be huge gains in vast blue oceans.
In this corner of the interwebs, we're not just keeping up with the AI trends, we're setting them. As one of the world's first AI agencies, we're defining a new category in the creative space for founder-led brands. 
My first order of business? Offer every founder I know The AI Advantage. 
This program is designed to help you leverage AI to maximize marketing effectiveness, save precious time, and significantly boost your revenue. While our deep focus will be on ChatGPT, the ubiquitous option, the program will cover a wealth of knowledge on other easy to use AI tools for marketing, and MOST importantly, share strategic insights on how to set up the degrees of automation small business founders desire!