When professionals talk about podcasting, they usually hit you with a whole lot of details that are quality-oriented and involve production details. This comes from the fact that podcasting is now in its second wave, and when it first became popular about 15 years ago, it came very much from a high-quality show production heritage with many radio hosts and music artists using it. In its newer starring role as a content marketing tool to drive business outcomes it has therefore found many early adopters in the technology and business-to-business space. This means that even today, podcasting can feel forbidding and overwhelming to the average person looking to produce content.
And it really isn't!!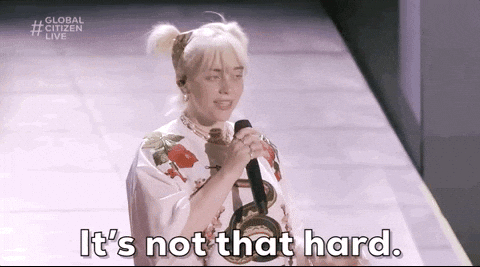 Podcast listeners are very active, loyal, and engaged. And typically they look for fairly foundational quality standards! So there is zero need to overdo the tech stack of your podcast.
Here is our uber ubiquitous checklist of all the things that you will need to begin and continue podcasting successfully. The list is 8 items long. (And if you're extremely exxxtra, we have two more suggestions you may find useful.) 
The foundational podcasting tech stack for remote podcasting
Your first stop is a really

good computer

. You can do almost everything from a good laptop or PC, from recording and editing to exporting, publishing, and marketing. So this will, obvi, be your podcast headquarters. Many podcasters tend to default to MacBook Pro (me included – the reason is that the input and output ie: the built in microphone and speakers are pretty good, which means you don't HAVE to get an external mic or headphones. Through the pandy, I've pretty much skipped the use of headphones and microphones because I find the giant, chunky equipment to be too "bro" for our vibe! haha)

Now move along to your

recording software. You'll need a platform on which to show up and record your podcast. Zoom remains the ubiquitous platform of choice. Over the good ole pandy, they've made a lot of improvements and integrations available, and they reign supreme. There are most specialist options, but start with Zoom.

Next up you're going to need to automate the process of setting up recordings and sending the information to your guests to consolidate on

your calendar. For this, once again the ubiquitous choice, use Calendly. Connect your Zoom account with Calendly. You'll then choose Zoom as your event location, which will automatically create video conference details and save them to your Calendly event. We typically suggest that podcast hosts set aside 2 hours at one fixed time each week, and block it on Calendly so you can send a booking link to any guests you may invite. This MASSIVELY simplifies the process of scheduling and we recommend you do it as quickly as your internal capacity allows. 

Next, you'll need

cloud storage and collaboration. People vastly underestimate the amount of space that the assets coming out of a podcast will take. The average audio file is 30MB and a typical video can run anywhere from 100-200MB. And when you do this every week, it's going to add up. So forget about emailing things to collaborators; assets need to sit in a central location for easy collaboration. The top choice here is the Google suite. While many larger corporations have some security restrictions around it, it still remains the most user friendly, especially if you're using external partners (which the podcasting journey will involve on some level – usually audio/video). A few more notes here: ensure you're using a private shared drive (not just shared folders). Create a clear, intuitive, well-named foldering system (for searching internally – Google IS a search engine, use that!) And for the sake of the mental health of your team, come up with a carefully managed alert system so people are not having to deal with masses of inbound notifications.



Move right along to transcripts! You'll need a

transcription from each podcast recording. This is what will fuel the writing that you will create out of your podcast. For transcription there are tons of options. Our recommendation is Otter.ai – for a couple of reasons; first the softwares accent recognition is better (particularly for those with accents other than American) – this makes for greater accuracy. And, second, because of its super easy user interface that you can even choose to run in the background as you record. The tool is well priced. For single podcasts, you may even be able to get away with the free version that gives you a healthy number of minutes.

The next thing on your tech checklist is

podcast hosting. Much like a website needs a host, a podcast needs one as well. There are a few options available for the new podcaster. Libsyn is the leader of the pack. More recently, Sounder.fm has become our favourite. It had brought second mover benefits, and offers a better user experience and an easier dashboard of analytics.

While many people consider

a website presence

for a podcast optional, we do not. This is certainly worth finding either the bandwidth for (or the budget to outsource). Having a section on your website which has a feed from your podcast host is an excellent idea. This integration will be dictated by your website platform. Many of the small businesses we work with have WordPress custom websites. And that works great. The primary reason for this is that the regular publishing on your website that comes from the podcast will give you big ups on the SEO front and improve your findability. 

Your last foundational stop needs to be

an email integration

.

Because, send an email out of some version of the content from your podcast, you must!

Most businesses in the market for podcasting as an anchor content marketing play will already have some existing email marketing set up. If that's you, then all you need to do is add an email per episode to your calendar, and draw content from your transcript! We use Emma because it has an easy drag-and-drop user interface, and offers beautiful templates that serve marketers well. It is expensive though, so we don't recommend starting here only for your podcast. Consider it if you have a full marketing calendar of emails that you are looking to move to a new platform.
Want to learn how to build podcast infrastructure that pays?
And for the extra folks among us!!! Here are 2 more tools for podcasting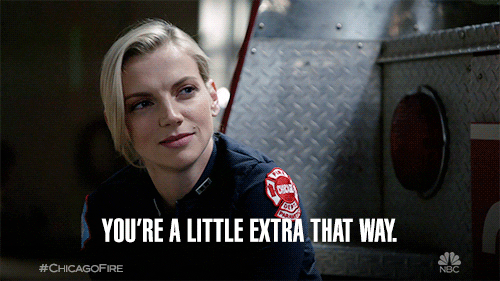 We rarely recommend that podcasters self edit their recordings when you are new to podcasting. Audio and video editing are specialist crafts and can take a lot of time for beginners. However, if your team has a multimedia editing bent of mind, try a free

audio editing program such as Audacity. While there is a learning curve here, it's worth considering as a starting point.

If you're self editing sounds, you will want to also think about video. One

easy video editing option is Headliner. It can pull a podcast episode from Libsyn, and now Spotify, and offers a somewhat easy DIY video editing tool with captions as well. It does cost about $10 a month. Many podcast videos you see on LinkedIn with the title band at the top and the custom captions at the bottom are created with tools like Headliner. Caution, it can take time, so this is rarely a job for the host.  
Creating and promoting your podcast has never been simpler than it is post-pandy There's a wide range of cutting-edge platforms and tools available. The 10 up top is an all-encompassing suite that will set you up, and keep you going well beyond your first year in podcasting.
Looking for a more detailed podcasting resource?
My name is Susan Diaz and I co-host 2 podcasts, The 4am Report, a top 25 'Canadian marketing podcast', ranked just below marketing demigod Neil Patel. And ABCDEI, an inclusion podcast that is focussed on unlearning bias, one alphabet at a time; a top 5% podcast, globally! 
We've leveraged the success of these podcasts, as well as the podcasts we deliver for top brands as a podcast agency (c+p digital), spanning B2B across finance, future of work, marketing, and tech, to bring you the 101 primer on launching and running a 'top 25' podcast in your industry. 
Building podcast infrastructure that pays is available on-demand! It's full of easy podcast wisdom, frameworks, checklists, workflows and tool suggestions that will serve you if podcasting FOR YOUR BUSINESS is on your plan.