Business: What could you keep cold in your business?
Refrigerators were originally invented in the 1830's and refined so scientists and doctors could keep life-saving medications cold. That, in itself, is a game-changer. Imagine if the people in that time looked at the invention and felt like they'd missed the boat because their company wasn't the one that invented refrigeration! 
That's a pretty myopic view.
Instead!
Come with me over here to where the real business opportunity lies. 
In the 1920s, many companies began understanding and leveraging the capabilities of refrigeration technology, which allowed perishable goods – usually food and beverages, not just medicine – to be moved with ease over long distances without time fears, opening the door for a global marketplace for fresh foods and drinks.The implications of this were profound and far-reaching. Industries saw an opportunity and seized it, leading to the birth of supermarkets and a drastic transformation in our food and drink supply chains.
The real winners in the wake of any innovation are not those who make the tech, but those who can see the potential applications for the technology and adapt their businesses to harness its power. 
This is a powerful lesson today as we navigate developments in artificial intelligence.
Welcome to the UNboring AI Shift, my weekly newsletter in which I will explore strategies to move your marketing from ordinary to extraordinary using artificial intelligence! 
Marketing: AI-Powered Productivity: ChatGPT for Marketing
Artificial intelligence is here to stay and you may as well learn to use it right! If you ditch all the absolutes and focus on facts, you will see that tools like ChatGPT are a massive productivity and efficiency opportunity for small business teams of 1-5.
Business: What is an AI agency?
"AI agency" was a term that was first used in 2020. Even back then, it was essentially an evolved version of a traditional agency that leverages the power of artificial intelligence to optimize tasks and services. 
Unlike a traditional agency, an AI agency operates like a SaaS company, using its machine learning software training abilities to offer services to specific target audiences. In the early 2020s, AI agencies were primarily in the market research agency space, where the tech was proving to be a catalyst for a qualitative data renaissance.
This is changing so fast it will make our heads spin.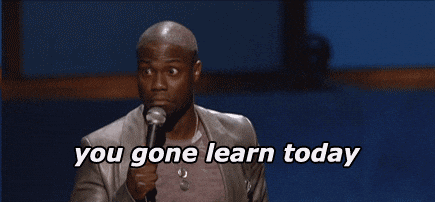 There's potential to reduce human labour and focus on human brains into their zone of genius, is immense. There are many ways to do this within the traditional agency structure. 
The inherent advantage of an AI agency lies in its ability to scale without relying heavily on human labour, thus improving unit economics. They can automate workflows, replace taks with software, and potentially carve out time for humans. 
Remember though: garbage in; garbage out.
So if there's one skill you can teach yourself and all your people, it's the skill of prompting.
Marketing: ChatGPT is ubiquitous and fabulous. And there's others in different domains.
In the world of AI, ChatGPT has gained huge attention recently, becoming synonymous with the concept in many people's minds. However, I want to highlight that the coming months and years will bring forth a wave of new models, products, and tools that hold incredible potential.
Start with ChatGPT for your business and gain some mastery there.
Always remember that it is just one piece of a much larger puzzle. The true power of AI lies in the diverse range of tools that seamlessly integrate into your workflows, harmonize with your data, and adapt precisely to your unique business requirements. Think of ChatGPT like Microsoft Word – an essential text processor, but by no means the sole tool in your tech stack.
Keep your mind open to exploring the vast array of untapped potential waiting out there in the world of AI.
To get you started, here are some tools in the artificial intelligence world that will help save you time in the planning and execution of your webinars and presentations.
Read: 6 AI Presentation Tools for Webinars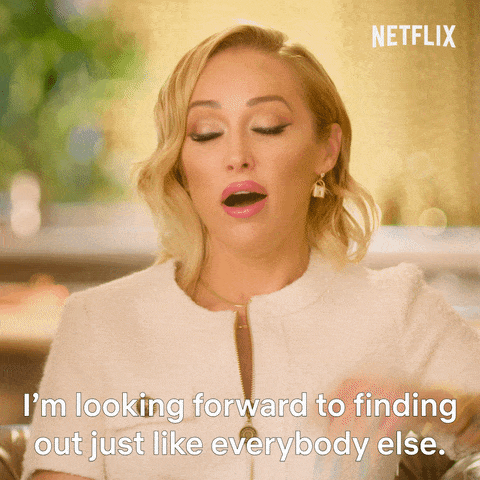 Business: How can we all learn better Prompts for our AI?
There are a ridiculous number of resources and guides for ChatGPT prompt writing that have sprung up since the tool's launch. Many of them are NOT easy or intuitive. And almost all cost money. Many publications have taken it upon themselves to help folks, both new to ChatGPT and those looking to learn new tricks of the prompt. TechCrunch has compiled a list of the best ChatGPT prompts for a few common workflows — specifically writing, marketing, and sales (among others).
Read: How to optimize ChatGPT prompts for sales, marketing, and writing
Humour: How mediocre are we OK with our comedy being?
As the author of a book called UNboring, I have a lot of thoughts on what constitutes good humour. Which is why this article on why artificial intelligence is finding it intensely difficult to replicate the tone and timber of human humour is interesting to me. If you'd like some lateral thinking in the AI space to suit your nerves and focus on something other than scary headlines or regulatory drama this is the piece you need to be reading