Painting originality with AI: the art of mastering prompts
Generative AI has the capability to process vast volumes of existing data and produce something original. To truly grasp this concept, here's a more visual metaphor.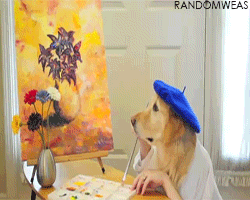 OpenAI, the creators of the language model GPT-3, also developed an image-generating model called DALL-E. When you provide DALL-E with a unique prompt, such as "a dog eating a banana in front of a farmhouse with woods in the back", it creates an original image based on that description. 
Each component of the image – dogs, bananas, farmhouses, and woods – exists separately in reality. Even the composite scene – a dog eating a banana in front of a farmhouse – might exist somewhere. However, the exact image that DALL-E generates is original in the sense that it has never been seen before. 
Apply this same principle to words. Generative AI can assemble existing concepts into new, original compositions, which can be seen as distinct from the act of copying large chunks of existing text and repurposing them, a practice generally recognized as plagiarism.
Now, you might ask, if it's that simple, why isn't everyone using generative AI?
My first answer is: They should be! 
But there's a crucial caveat to bear in mind: the quality of what you put into the AI matters – ie: your prompt directly influences the quality of what comes out.
It's a principle often referred to as "garbage in, garbage out".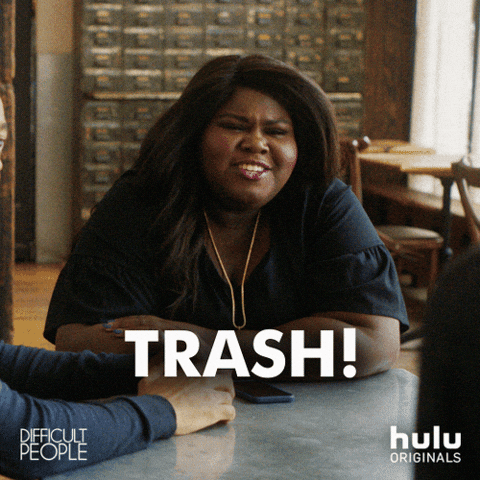 Learning to craft effective prompts is a super skill in the world of AI, and one that can unlock the full potential of these powerful tools.
Forward-thinking founders must use the transformative marketing power of AI (psst: it's not cheating, it's a tool)
The arrival of ChatGPT has shown us that AI is at an advanced stage of development and accessible to all. The hype is fading and what remains will be huge gains in vast blue oceans.
In this corner of the interwebs, we're not just keeping up with the AI trends, we're setting them. As one of the world's first AI agencies, we're defining a new category in the creative space for founder-led brands. My first order of business? Offer every founder I know The AI Advantage. This program is designed to help you leverage AI to maximize marketing effectiveness, save precious time, and significantly boost your revenue. While our deep focus will be on ChatGPT, the ubiquitous option, the program will cover a wealth of knowledge on other easy to use AI tools for marketing, and MOST importantly, share strategic insights on how to set up the degrees of automation small business founders desire!
Give Yourself The AI Advantage
Teach yourself prompt engineering – here's an insightful resource
Given prompt engineering will be one of the decades most sought after skills, here's an insightful resource. One AI's complete guide to prompt engineering. 
Prompt engineering is the secret sauce that can transform your AI from a one-trick pony into a Swiss Army knife of capabilities. Like a carefully crafted recipe, prompts guide AI language models to whip up the perfect response, tailored to your specific needs. However, a vast majority of the world has not yet gained this crucial skill in 2023. Why crucial? Because prompting is what UNlocks the full potential of AI.
PSA: Learn about prompt engineering from small, agile creators, (ahem, including people like us!) Why are we the the better choice over top-shelf publications for AI content? Small creators are often closer to the cutting-edge, innovating in the trenches and sharing our hard-earned wisdom at speeds that would make average journalists dizzy. Agility and early adoption of the rapid pace of AI evolution, allows us to willingly explore niche areas and create micro innovations that get people to adopt technology to their benefit, even when it feels like cheating.
Read: Prompt engineering 101 (by One AI)
AI education: seek out insights from all corners; not just the mainstream 
In the fast-paced world of AI, it's crucial to seek insights from all corners, not just the mainstream. That's why The UNboring AI Shift is dedicated to bringing you the most valuable AI resources, regardless of their source. 
We dive deep into uncharted waters, exploring the latest trends, game-changing technologies, and expert perspectives, so you know what to expect on your AI journey.
But I do need your help to spread the word! Do me a solid and forward this newsletter to a friend who shares your interest in AI. We've even lined up a draft for you to easily share along with your forward! 
✉️ Forward this newsletter to a friend
Subject: (the same as current or if you want to change it use this) Join The UNboring AI Shift!
Hey [Friend's Name],
I wanted to share an AI newsletter, focussed on marketing, that I've been finding useful. It's called The UNboring AI Shift, and is authored by Susan Diaz – content marketer, community builder, and podcaster. It's packed with valuable insights, trends, and practical tips for small business to navigate AI developments and use them to save time. 
You can put yourself on 'The UNboring AI Shift' weekly list here.
Hope you're well!
[Your Name]
ChatGPT has disabled web browsing 
 "As of July 3, 2023, we've disabled the Browse with Bing beta feature out of an abundance of caution while we fix this in order to do right by content owners. We are working to bring the beta back as quickly as possible, and appreciate your understanding!" 
This was a notice from OpenAI in response to the inevitable: people have found ways to misuse the browsing feature which has opened up gaping holes in the apps critical thinking around the browse feature.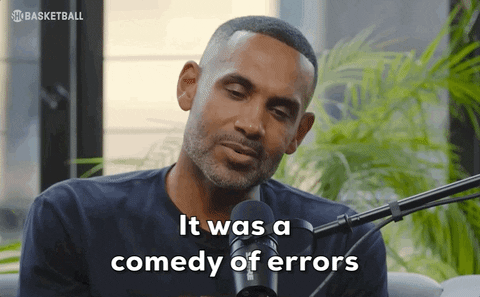 It's important to note that ChatGPT cannot browse the internet. Its cut off date is September of 2021. So, it's only through this beta feature, 'Browse with Bing', that browsing is available. If it seems to you like ChatGPT is offering up information like a search would, that's because this AI medel is able to process vast quantities of data patterns, based on browsing data, among other things, and predict what comes next. That's where the entire premise of generative AI lies! 
Watch my take on the subject in this 90 second TikTok 👇
Do not confuse ChatGPT for a search engine.

Also, given how quickly OpenAI has come into the market, elevated awareness around generative AI for free, and proceeded to quickly create adoption and monetization, I would stick around and not feel hard-done-by if you are a paid customer (like me:)) 

Read: ChatGPT Disables 'Browse With Bing' Amid Legal Challenges