We continue this week with our episode arc around what we can learn from winning examples of marketing in the last year as we head into 2022. 
If there's one thing that you can do (that you're probably not doing very well right now) it's to take a look back; take a look at who's done it well and what you can learn from it. 
The categories and channels of marketing have changed.
Where's your innovation going to come from? 
Today, we wanted to dive deeper into the subject of newsjacking. 
If you listen to episode 149 of The 4am Report (if you haven't heard it yet, go back and listen to that before this one) you will know that the way in which marketing is deployed is significantly different. 
One of the things that has proved successful for brands over and over again during the pandemic is newsjacking. 
Marketing is no longer a one-way, broadcast-only model.
What really gets noticed is agility – being able to get involved in conversations, and do it fast. It's certainly the only thing that stands out on social media! 
In 2021 brands excelled at newsjacking.
It's easy to assume that the brands in question are always like the big enterprises and the B2C brands – like the fast food chains certainly do it. 
That said, those are not the only brands that have newsjacked effectively; that have made it their purpose to get out there and get social. 
This year for the Marketing Thirst Awards, we had with us an impressive panel of judges.
Andrea Henry, founder of Henry Business Law,
Darien Kovacs, founder of Jelly Marketing.
Megan O'Neill, founder of MeganONeill.ca and performance coach.
Martin Waxman, instructor in digital education and PR expert,
Mohit Rajhans, media commentator and founder of ThinkStart
And Rohini Mukherji, Vice President at Narrative PR and 
We looked at marketing across 10 categories. 
In the newsjacking category obviously, there were some of the bigger names. 
There was Bernie Sanders and the mittens from the US presidential inauguration. Every brand used that meme eventually!
Senator Sanders' own team got involved and used the traction to raise funds for charity.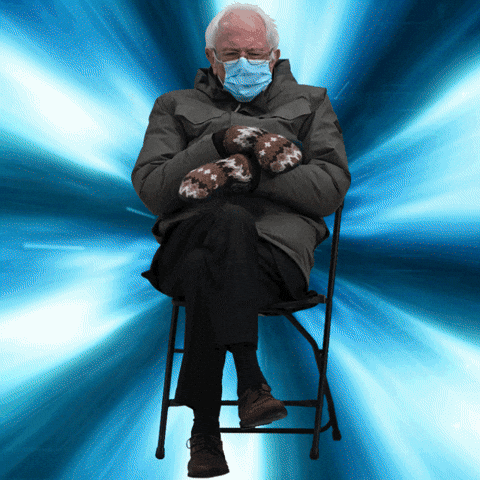 That was the newsjacking effort that won the award.
That said, special mention to one of the Canadian geniused in this category!
Ottawa Public Health! 
They created the character 'Bruce' And it went viral. Even Ryan Reynolds got involved!
If you don't know that story, listen to this episode with Kevin Parent of OPH.
They are small municipal level government account, and they've done some amazing work in newsjacking. 
Take a look at that example and think about it the next time you feel like you're coming up with nothing on a content creation front.
Take a look at the headlines.
Take a look at what other people are saying.
Join a conversation!
Newsjacking is definitely here to stay and learning how to deploy it is an excellent idea for 2022. Good luck!