Let's talk about the deep and meaningful relationship great writers have with formatting 💁‍♀️ How a piece of writing is presented on the screen, how it looks (across multiple screen sizes), and how it enables visual understanding of the thinking at hand has a lot to do with making sure people read it. 
Reality check: This task must then include unsexy elements like font size, spacing, bolding and underlining, paragraphing, and, the favourite child of the content marketing pros – lists! 
The core driver of formatting your writing is usually LOGIC 😁
You need to think about grouping and labeling sections of your writing to keep your reader organized. 

You need to make sure you are emphasizing essential phrases or concepts to help your reader remember what they just read.
I hear ya!
That sounds like a LOT!
And it is.
It's also usually second nature for brilliant writers. A superb skill we do not get enough credit for 🙃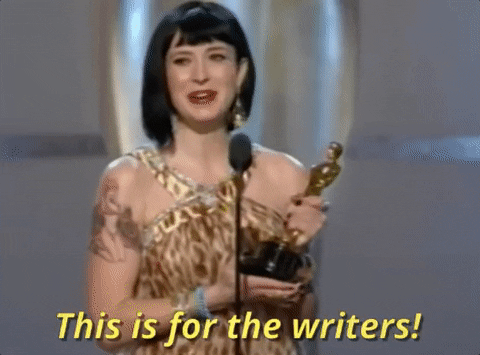 But first, why IS visual formatting important in online content writing? 👁
While we've established that a single block of text is no longer enough to generate and keep attention on the interwebs, let's spend a minute understanding WHY good formatting helps. 
Know this: most people do not read a blog post (article) word for word. They're more likely to skim, and pick out the information they need. And, perhaps more importantly, fill in the blanks themselves (or read more elsewhere at a later date). 
Good formatting in your writing lengthens engagement
43% of people admit to skim-reading written content. Users spend an average of 37 seconds reading a blog post (yup! And the average top ranking blog post is 2K+ words, taking 7-10 mins to read). 
Good formatting in your writing proactively offers accessibility
Making content easy on the eye, and accessible for as many people with different learning abilities as possible, is key as we become a more empathetic and evolved society. Accessible content includes images, colour coding, text indentations and anything else that may help those who may have trouble reading.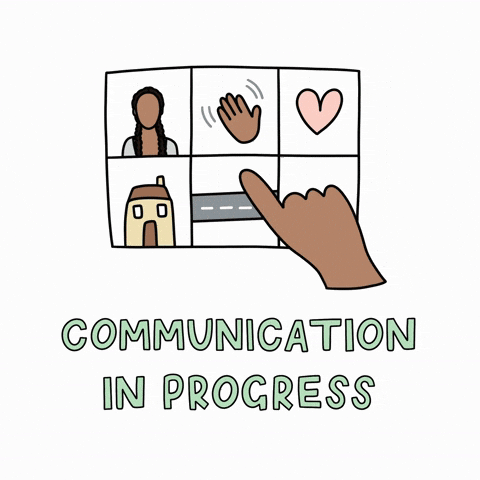 Onwards then to "the how" of foundational formatting 👇
How to format your blog post article for maximum impact
Each of these tactics of formatting for blog articles may seem deceptively simple on its own. That said; each will still be helpful. However! THE TRUE POWER lies in using them together. Any combination of 3 or more of these will take your written piece from good to great.
Choose short paragraphs for ease of reading:

A couple of sentences per paragraph is enough for readers in one go. Any more content will be overwhelming.

Shorten your hook for quick understanding:

Only have one H1 tag or heading. Your H1 tag is SEO-speak for your webpage headline. This is how the internet crawlers recognize the page on which any content sits. While writers love their long headlines, remember that the typical platform can only pull in and display 8 words. So focus! Shorten your hook. 

Use subheadings to break up the text and deliver "a great skimming experience":

The text area is where you want to get trigger happy with your sub-headines (ie: H2, H3 and all other H relatives welcome 😁) Think about easy ways to allow your readers to pick out the relevant concepts without having to read the entire paragraph.




Want to learn how to build podcast infrastructure that pays?


Add emphasis to key points using text enhancement:

Throughout your blog post article, you will make statements that are more important than others. This is where you want to use bolded, or italics, or underlined text to highlight. Remember that there is an online code of conduct. Using all-caps or an aggressive combination of too much formatting across a page can lose your audience.

Use embedded images to solidify concepts and provide breaks:

Images help to add a visual marker in your audience's brain. Articles with images get 94% more page views than those without, so it's definitely worth adding in a handful of images to your writing.

Caution:

Make sure they are relevant and entertaining and not just your standard stock image rubbish 😁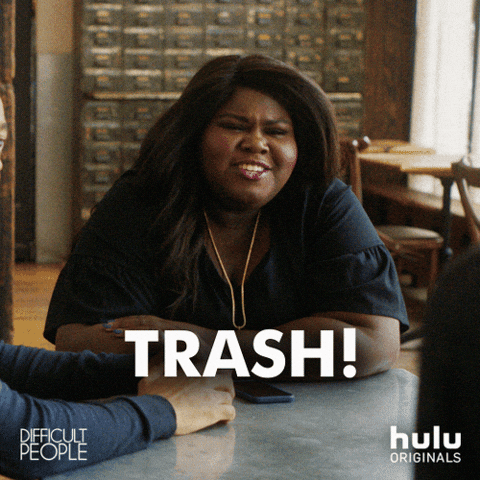 Pro writer tip: don't dismiss templates
Don't forget the value of templates in your writing. If you hit on some good cadence in your formatting that you think can be applied later, be sure to templatize! Most often this is called a "style". A style is a set of formatting rules that is applied automatically to your document as you create and modify it. This may vary in your writing editor of choice (ie: Google docs, Microsoft Word or other). Often these basic formatting changes are fiddly and much more difficult to do when you're approaching it on an ad-hoc basis. So save templates and start there 😬 
Also remember the templates provided by your software. You will often see templates which simplify adding specialist details like charts, graphics, and a table of contents.
Want my book on making your writing UNboring?